The 2024 GOP frontrunner, Trump, extended his congratulations to Milei via Truth Social, stating, "Congratulations to Javier Milei on a great race for President of Argentina. The whole world was watching! I am very proud of you. You will turn your Country around and truly Make Argentina Great Again!"
Milei's triumph was significant, securing 55.7 percent of the vote, while his adversary, Economy Minister Sergio Massa, managed only 44.3 percent, as reported by the Associated Press. Upon his victory, Milei addressed his supporters, stating, "The reconstruction of Argentina begins today." He further emphasized the urgency of the nation's situation, declaring, "Argentina's situation is critical. The changes our country needs are drastic. There is no room for gradualism, no room for lukewarm measures."
WATCH: SENATOR RUBIO WANTED THIS ON CAMERA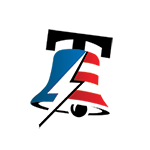 November 21, 2023
The crowd responded enthusiastically, chanting "Liberty, liberty!" and "Let them all leave," a clear critique of the nation's political class. Massa conceded defeat on election night, marking a new era for Argentina's political landscape.
WATCH: A PATRIOT COMES TO PROTEST AND PRO-PALESTINIANS ARE TRYING TO STEAL HIS AMERICAN FLAG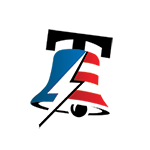 Milei's election comes amid Argentina's worst economic crisis in decades. The nation is grappling with inflation rates exceeding 140 percent, and nearly 40 percent of its population is living in poverty. Massa has been widely criticized for his inability to curb the skyrocketing prices.
READ THE LETTER: HARVARD BILLIONAIRE ALUM SAYS SCHOOL HAS 'LOST ITS WAY' AND SHOULD NOT GIVE IN TO 'RADICAL LEFT-WING' FACULTY MEMBERS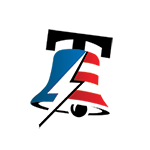 November 21, 2023
Milei, a 53-year-old economist and television pundit, has been critical of both right and left-wing parties. His campaign was symbolized by a chainsaw, representing his plan to cut costs and reduce the size and scope of the government, including abolishing the central bank.
WATCH: CITY OF LOS ANGELES TERMINATED 22 YEAR VETERAN FIREFIGHTER PARAMEDIC OVER HIS CONTROVERSIAL STANCE (VIDEO)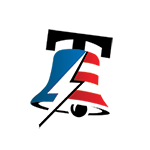 Milei's victory was celebrated by several conservative figures, including former Fox News host Tucker Carlson, Daily Wire co-founder Ben Shapiro, and Rep. Marjorie Taylor Greene (R-GA), signaling a potential shift in global conservative politics.