Forbes' analysis, which took into account Washington's proportion of the national population, found that the state experiences 48 percent more retail theft than would be expected for a state of its size.
The Evergreen State also ranked third in the total value of stolen items, with an average loss of $347 per individual. Furthermore, Forbes placed Washington among the top 20 states where retail crime imposes the most significant cost on small businesses.
November 21, 2023
The study was conducted to assess the impact of retail theft on small businesses, defined as those with up to 50 employees. The investigation encompassed shoplifting, internal theft, and theft reporting. Of the businesses surveyed, 21 percent reported experiencing theft multiple times a week, 18 percent weekly, and 13 percent daily.
WATCH: SENATOR BLACKBURN HUNTING AFTER EPSTEIN'S FLIGHT LOG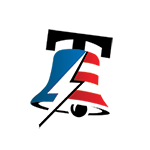 Interestingly, Forbes found that small business owners were more likely to report theft to their insurance companies than to the police, citing the time-consuming nature of the latter process. Moreover, most retail small business owners anticipate an increase in theft during the upcoming holiday shopping season.
WATCH VIVEK RAMASWAMY TALKING TO FORMER FBI AGENTS ON HIS IOWA CAMPAIGN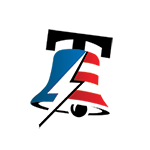 King County, the most populous county in Washington, is infamous for its "revolving door justice system." Habitual offenders, despite numerous convictions, are frequently arrested and swiftly released back onto the streets. The area's significant homeless population, exacerbated by a drug crisis, is often blamed for the high theft rates.
NEW YORK CITY MAYOR ERIC ADAMS' APPROVAL RATINGS HIT RECORD LOW AMID IMMIGRATION CRISIS AND SCANDALS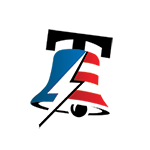 Under previous county prosecutors, King County and neighboring Snohomish County became the first in the nation to cease charging individuals for possessing small amounts of drugs, including heroin, meth, and crack, in almost all cases in 2018. This policy was not addressed until this year.
CONGRESSMAN'S FESTIVE TROLL: REP. MIKE COLLINS' CHRISTMAS DISPLAY TAKES AIM AT HUNTER BIDEN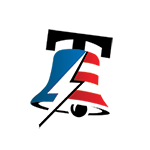 Seattle, Washington's largest city, has lost over 600 officers since the city council began defunding the police department in response to the George Floyd riots in 2020. This decision sparked a surge in crime, and the city has now matched its all-time annual homicide record set in 1994.
MARICOPA COUNTY REPUBLICANS SEEK REMOVAL OF 'FRAUDULENTLY ELECTED' ARIZONA ATTORNEY GENERAL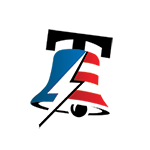 The escalating lawlessness has led many retailers to abandon Seattle. Forbes also referenced a study by the National Retail Federation, which found that a higher percentage of U.S. retailers considered organized retail crime a more significant issue in 2023 (78.1 percent) compared to 2022 (70.7 percent). Additionally, 88 percent of retailers believe that criminals have become more aggressive and violent over the past year.