Roberts has requested privacy for Biden as he establishes a relationship with his daughter.
"Hunter has led a privileged life, but he has also lived in the public eye with political opponents who seize upon his mistakes and use his addiction against him," Roberts wrote. She further expressed her own experience with public scrutiny, stating, "the hurtful things that have been written about me are nothing in comparison to how Hunter has been portrayed."
November 20, 2023
Hunter Biden, son of Vice-President Joe Biden, has been open about his battle with drug addiction, discussing it in his memoir, "Beautiful Things," and in a recent op-ed for USA Today. In the latter, he accused his political adversaries of exploiting his addiction for their gain.
WATCH: SENATOR BLACKBURN HUNTING AFTER EPSTEIN'S FLIGHT LOG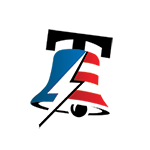 In September, Biden was indicted on three federal gun charges related to a firearm purchase in Delaware in October 2018, during his struggle with addiction. He pleaded not guilty to these charges at an arraignment on October 3.
Roberts expressed concern for their daughter's future perception of her father, stating, "One day soon Navy Joan is going to be old enough to search the internet seeing the countless newspaper articles dedicated to her father's transgressions and I cannot fathom how she may feel." She added, "I've seen what addiction can do to people and I think it's cruel that Hunter has had to go through recovery with a target on his back."
WATCH VIVEK RAMASWAMY TALKING TO FORMER FBI AGENTS ON HIS IOWA CAMPAIGN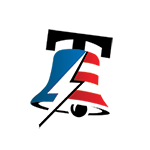 Roberts and Biden resolved their child support dispute in late June, and the Biden family acknowledged Navy Joan the following month. The new child support agreement resulted in a reduction of Biden's payments from $20,000 per month to an undisclosed amount.
NEW YORK CITY MAYOR ERIC ADAMS' APPROVAL RATINGS HIT RECORD LOW AMID IMMIGRATION CRISIS AND SCANDALS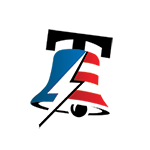 Biden has gifted his daughter some of his artwork and paid Roberts' legal fees. Roberts' attempt to give her daughter the Biden surname as part of the child support dispute was unsuccessful.
"Naturally, she adores her dad and loves his colorful artwork. More importantly she adores building the bond that they are creating," Roberts wrote, requesting respect for their privacy so that "this treasured bond can continue to flourish."
CONGRESSMAN'S FESTIVE TROLL: REP. MIKE COLLINS' CHRISTMAS DISPLAY TAKES AIM AT HUNTER BIDEN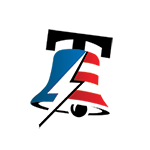 Roberts also criticized those who have judged their situation without knowing her daughter or considering her best interests. "But that's exactly what Hunter and I did last summer. We set aside our differences and came together for the sake of our adorable little girl."
MARICOPA COUNTY REPUBLICANS SEEK REMOVAL OF 'FRAUDULENTLY ELECTED' ARIZONA ATTORNEY GENERAL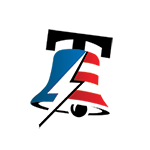 According to the Washington Free Beacon, text messages suggest that Biden initially ignored Roberts after the first three months of her pregnancy. Roberts sought legal counsel when Biden removed her and Navy Joan from his health insurance plan, as reported by the New York Times. Her child support lawsuit began in May 2019 and established Biden as the father after a DNA test.
BIDEN ADMINISTRATION UNVEILS BOLD PLAN TO SEIZE PHARMA PATENTS IN BID TO TACKLE THIS PRESSING ISSUE...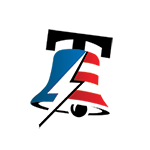 Biden's foreign business dealings continue to be scrutinized by the House Oversight Committee, and his taxes are under investigation by special counsel David Weiss. The Oversight Committee subpoenaed Biden on November 8 to appear for a deposition and answer questions about his foreign business enterprise.