This admission comes despite previous assurances from his family, doctors, and fellow Democratic lawmakers that he is fully functional and capable.
Fetterman expressed that he is unable to communicate with his family and staff unless he utilizes special transcription technology. Emotionally describing his mental state during the hearing, Fetterman shed light on the challenges he faces. Concerns about his health initially arose during his 2022 senatorial campaign following a stroke. However, his doctor had stated that he could "work full duty," and Fetterman himself affirmed that he was "able to serve and to be running" for Congress.
"I had a stroke about 18 months ago, I've lost my ability to fully process language," Fetterman shared during the hearing. "Without this kind of technology (referring to a voice-to-text transcription app on his phone), I couldn't watch television."
WATCH: MORE VIOLENT PROTESTORS IN NYC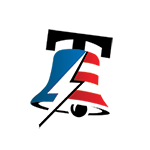 Five months after suffering a stroke in May 2022, Fetterman underwent a follow-up examination at the hospital. He publicly released a note from his doctor, which stated that he "spoke intelligently" and was capable of "working full duty in public office."
COP28 NEWS: BIDEN AIMS TO SLASH 'SUPER POLLUTANT' EMISSIONS AND LEAD GLOBAL CLIMATE ACTION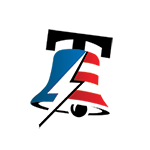 September 26, 2023
"He spoke intelligently without cognitive deficits," Fetterman's doctor wrote in the note. "Fetterman is well and shows a strong commitment to maintaining good fitness and health practices. He has no work restrictions and can work full duty in public office."
WATCH: SEN JOSH HAWLEY ADDRESSING BIDEN ADMIN CONSTANTLY VIOLATING FREEDOM OF SPEECH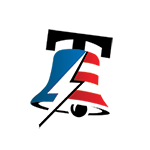 Despite calls from critics for him to drop out of Pennsylvania's senatorial race in 2022, Fetterman dismissed them and continued his campaign work as usual after being discharged from the hospital. He affirmed that he was "ready to serve." However, Fetterman's top aide, Adam Jentleson, later suggested in 2023 that rushing back to the campaign trail instead of taking time to rest may have caused Fetterman permanent brain damage.
GREG GUTFELD DEFENDS ELON MUSK AND UNLEASHES A BOLD MESSAGE ON FREE SPEECH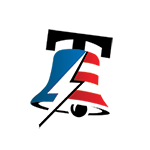 September 26, 2023
Fetterman initially rejected multiple challenges from his Republican opponent, Dr. Mehmet Oz, to debate. However, he eventually agreed to a solo debate in late October 2022. During the event, the former Braddock mayor struggled to speak coherently, attributing it to a transcription service provided to him by News Nation and Nexstar, the hosts of the debate. News Nation and Nexstar claimed to have gone to "extraordinary lengths" to accommodate Fetterman's "last-minute requests."
NORTH KOREA ISSUES WARNING: ANY INTERFERENCE WITH MILITARY SPY SATELLITE WILL BE AUTOMATIC DECLARATION OF WAR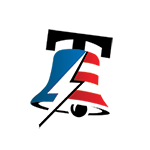 Despite his poor performance in the debate, Fetterman maintained a strong position in the polls and received support from President Joe Biden, Vice President Kamala Harris, and former President Barack Obama.
"The President has found [Fetterman] to be impressive – an incredibly bright and talented person who's just as capable as always to carry out the duties of his office," stated White House Press Secretary Karine Jean-Pierre in October 2022.
HOUSE SPEAKER MIKE JOHNSON PROPOSES FORMAL IMPEACHMENT INQUIRY VOTE AGAINST PRESIDENT BIDEN AMIDST WHITE HOUSE RESISTANCE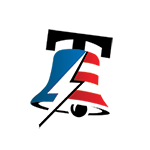 After defeating Oz and winning Pennsylvania's senate race, Fetterman continued his tradition of wearing casual clothing in professional settings. He frequently sported a hoodie and shorts during his day-to-day operations on Capitol Hill. The New York Times even recognized Fetterman as one of the most stylish individuals of 2022, applauding his efforts to "bring Carhartt to the Capitol."
LIZ CHENEY'S WARNING: SLEEPWALKING INTO DICTATORSHIP OR POLITICAL HYPERBOLE?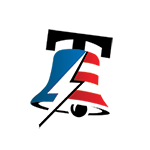 Months into his tenure in 2023, Fetterman voluntarily admitted himself to the hospital for clinical depression. Calls for his resignation during this time were disregarded by Pennsylvania's Democratic Governor, Josh Shapiro, who stated that Fetterman would remain the state's senator "for a long time."
MAINE IN CRISIS: OVERCROWDED HOMELESS SHELTERS AND TENT CITIES AMIDST INFLUX OF IMMIGRANTS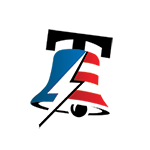 "He's going to get the help that he needs and do a great job for the people of Pennsylvania as their senator for a long time," affirmed Governor Shapiro in February. "And if I did [receive calls for Fetterman to resign], I would dismiss it immediately."
While in the hospital, Fetterman was allowed to retain his senatorial role, with his staff completing his work in his absence. He was discharged in March and returned to the Senate in April. Despite being provided with special accommodations, such as the use of a voice-to-text transcription service for hearings and briefings, Fetterman continues to struggle with speech and auditory processing.
On Sunday, Senate Majority Leader Chuck Schumer announced that the upper chamber would no longer enforce a dress code, which previously required members to wear business attire. Republican lawmakers have demanded that Schumer reverse this new policy, which is now being referred to as the "Fetterman rule."