Cruz, a former Republican presidential candidate, expressed concerns over Biden's advanced age and suggested that Democratic "kingmakers" could turn to Obama as a last resort. He described this scenario as a "very serious danger."
Cruz's theory comes as Democratic voters are growing skeptical of Biden's ability to win a general election and govern for a second term, especially considering that he would be 86 years old at the end of his potential second term.
Cruz outlined several reasons why Democratic leaders might find Obama an attractive option. He noted that nominating her would avoid infuriating African American women, a critical constituency for Democrats. Obama has consistently enjoyed high approval ratings throughout her time in the White House, with a recent YouGov poll showing that 77 percent of respondents still have a favorable opinion of her.
WATCH: HOW TO COMBAT FOOD ADDICTION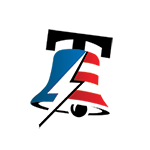 Cruz suggested that Obama could be "parachuted" into the 2024 Democratic National Convention, which will be held in her hometown of Chicago. This coronation-like approach would aim to avoid a contentious primary and ensure a smooth transition. Cruz speculated that "superdelegates," who can support any candidate regardless of voting results, could help Obama secure the nomination.
GAINING MOMENTUM: NIKKI HALEY RESPONDS TO POLITICAL ATTACKS AND ADDRESSES HARSH CRITICISM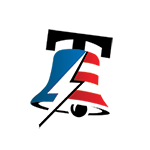 September 24, 2023
Cruz is not the only one speculating about Obama's potential presidential candidacy. Conservative commentator Tucker Carlson has also suggested that she could be considered as a replacement nominee. Cruz also outlined a less likely scenario in which the "powers that be in the Democratic Party" persuade Biden to end his re-election campaign early, leading to a scramble among potential candidates to enter the race.
GROWING CONCERN FOR BIDEN'S 2024 PROSPECTS AS MUSLIM-AMERICAN VOTERS FORM COALITION TO 'ABANDON BIDEN' OVER GAZA WAR HANDLING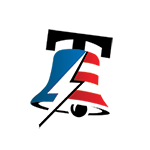 In this case, Cruz named California Governor Gavin Newsom, Vice President Kamala Harris, Transportation Secretary Pete Buttigieg, and Massachusetts Senator Elizabeth Warren as the most likely challengers, with Warren ultimately winning in his view.
MAN IMPERSONATING FEDERAL AGENT, DECEIVING SECRET SERVICE, RECEIVES PRISON SENTENCE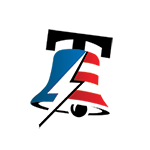 While Cruz acknowledged that Obama may not be eager to run for President, concerns over Biden's apparent decline have raised questions about his ability to lead. Biden's string of gaffes has led to a decline in his approval ratings, with more Americans disapproving of his performance than approving since August 2021.
WATCH THE ANGLE ALERT- DEMS HAVE ALWAYS BEEN AFTER TRUMP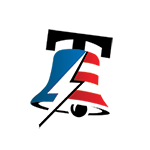 According to FiveThirtyEight's poll tracker, his current approval rating stands at -13.3 percent. DailyMail.com's polling from June also revealed that almost half of Democrats believe Biden is too old for the presidency. Among likely general election voters, 71 percent felt he was too old to be President, especially considering his potential age at the end of a second term.