In his statement, Newsom argued against the bill, expressing caution about the executive and legislative branches dictating legal standards for the judicial branch. He also raised concerns about the potential for this strategy to diminish the civil rights of vulnerable communities.
This unexpected move from Newsom has drawn criticism from progressive legislators, including the bill's author Lori Wilson and Scott Wiener, who called it a mistake. However, Newsom's veto may be part of a larger political strategy as he has been rumored to have ambitions on the national stage.
WATCH: MORE VIOLENT PROTESTORS IN NYC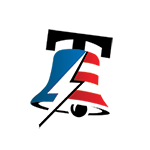 Newsom's recent actions, such as avoiding questions about abortion limits, backing off on reparations, and challenging Florida Governor Ron DeSantis to a debate, have fueled speculation about his future plans. While Newsom has stated that he is not running for president as long as Joe Biden intends to seek re-election, there are growing concerns within the Democratic Party.
COP28 NEWS: BIDEN AIMS TO SLASH 'SUPER POLLUTANT' EMISSIONS AND LEAD GLOBAL CLIMATE ACTION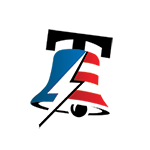 Polling suggests that Newsom may not be planning a run in 2024, and even if he did, he would face challenges from Kamala Harris, the Vice President and heir apparent to the Biden administration. Running against either Biden or Harris could potentially ignite an intersectional civil war within the party, which would harm their chances of maintaining the White House.
WATCH: SEN JOSH HAWLEY ADDRESSING BIDEN ADMIN CONSTANTLY VIOLATING FREEDOM OF SPEECH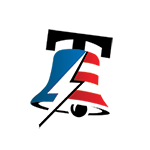 September 23, 2023
However, Newsom is paying attention to another crucial aspect of polling: parents' rejection of the Democratic Party's attempt to override their authority in raising their children. While Newsom likely wanted to sign Wilson's bill, he seems to be mindful of the line of acceptability to parents. Interfering with parenting through the courts is a step too far for him.
GREG GUTFELD DEFENDS ELON MUSK AND UNLEASHES A BOLD MESSAGE ON FREE SPEECH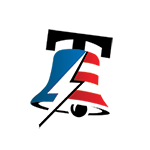 This decision may not have a significant impact on Newsom's standing with pro-trans progressives, as both Wilson and Wiener expressed respect for the governor and his previous support for LGBT+ issues. They understand the political nature of this decision and did not heavily criticize him.
NORTH KOREA ISSUES WARNING: ANY INTERFERENCE WITH MILITARY SPY SATELLITE WILL BE AUTOMATIC DECLARATION OF WAR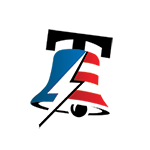 Looking ahead, Newsom may be assessing the political landscape and considering his options. If Biden wins in 2024, he will be term-limited, providing an opportunity for Newsom to run against Harris and other Democrats in an open primary.
If Trump wins, he will also be term-limited, potentially allowing Newsom to consolidate Democrats without the need to contend with Biden's successor. While Newsom is ambitious and has secured his left flank, his political strategy appears to be a wait-and-see approach for 2028.