This decision comes in stark contrast to the actions of former House Speaker Nancy Pelosi during the 117th Congress, where she and Vice President Kamala Harris hoisted the Ukrainian flag over the People's House in a show of solidarity.
President Zelensky is currently in the United States to lobby for an additional $24 billion in aid and weaponry from the U.S. government. While he is scheduled to meet with President Joe Biden, no joint press conference has been planned. Zelensky is also set to meet with McCarthy, House Minority Leader Hakeem Jeffries, and various committee leaders, according to Andrew Desiderio of Punch Bowl News.
McCarthy, in a statement on Tuesday, questioned the need for Zelensky's address. "Is Zelenskyy elected to Congress? Is he our president? I don't think I have to commit anything and I think I have questions for him," he said. McCarthy also raised concerns about the accountability of the funds already provided to Ukraine, echoing sentiments expressed by many within his party. "What is the plan for victory? I think that's what the American public wants to know."
WATCH: VIVEK ANSWERING "GLOBALIZATION DID NOT LIVE UP TO ITS PROMISE"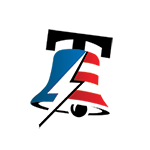 The requested $24 billion would not mark the end of U.S. financial support for Ukraine, but rather the next installment. Senator Lindsey Graham voiced his support for the request, stating, "If you were in that briefing and you came away believing that what we do in Ukraine doesn't affect our national security interest in the world, you literally had your ears closed. Those who suggest that we should pull the plug on Ukraine — I will make sure, to my dying day, you own that decision."
AMERICA LOVES TRUMP! WATCH HIM AT THE SOUTH CAROLINA V. CLEMSON GAME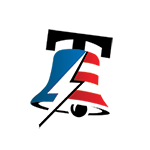 September 21, 2023
Zelensky is scheduled to meet with the Senate on Thursday in the Old Senate Chamber. He has already met with military and intelligence officials, as well as Senators Chuck Schumer and Mitch McConnell, following his visit to the United Nations in New York. McCarthy, however, declined a similar briefing offered by the Biden administration to the House, though it may be rescheduled for a later date.
SUSPECT IN SHOOTING OF THREE PALESTINIANS IN VERMONT ENTERS PLEA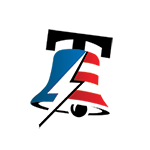 House Republicans, including McCarthy, have been vocal in their opposition to further funding for Ukraine. This has led to a contentious debate over a continuing resolution to keep the government funded, with the current resolution set to expire at the end of September. Senator Rand Paul and Representative Marjorie Taylor Greene have pledged to block any new funding for Ukraine. Despite this, McCarthy has expressed his desire for Ukrainian funding to be included in the resolution.
BALLISTIC MISSILES LAUNCHED BY HOUTHIS NARROWLY MISS U.S. NAVY WARSHIP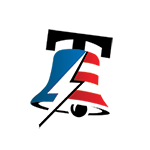 Following his briefing, Senator Schumer warned of the potentially devastating effects on Ukraine if the continuing resolution did not include further funding or if the government were to shut down due to a lack of agreement on a new resolution. "Without aid, Ukraine could run a very strong risk of being defeated," he cautioned.
TOP PROSECUTOR DECLARES 2024 RUN FOR PENNSYLVANIA ATTORNEY GENERAL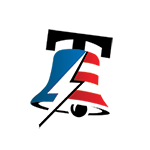 Earlier this year, Ukraine launched a counteroffensive against Russia that has yet to yield the desired results. The U.S. has pledged additional aid and weaponry to assist Ukraine in repelling the invasion and reclaiming lost territory. However, Senator Josh Hawley expressed skepticism following the meeting, stating, "If there is a path toward something that can be called a victory here, I didn't hear it."
TOP GOP DONOR GIVES HIS PLEDGE TO DONALD TRUMP IN 2024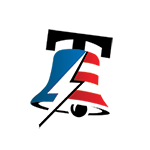 In a bid to combat corruption, Zelensky dismissed all six of his defense ministers last week. House Republicans, including Greene, have called for an audit of the funds sent to Ukraine since Russia's invasion in February 2022. To date, the U.S. has provided nearly $44 billion to Ukraine, contributing to the war effort's total cost of over $150 billion, which includes funds from Europe.