However, she struggled to explain why American citizens remain skeptical about the nation's economic situation.
The interview, conducted by Katherine Kay, delved into the paradox of the White House's optimistic economic statistics and the American public's pessimistic perception of the economy. Kay questioned Yellen, "Madam Secretary, I want to go back to the rosy picture that you just painted of the U.S. economy with inflation coming down and unemployment coming down. The riddle that the White House is finding so befuddling, which is, with those good numbers, why polling amongst the American people [is] so pessimistic about the economy."
September 21, 2023
Kay further probed whether the public's apprehension could be attributed to recent inflationary periods, the threat of future inflation, high oil prices, and the projected slower growth of 1.3% for the U.S. economy. She highlighted the apparent disconnect between the positive economic indicators and the public's negative sentiment towards the economy.
WATCH: VIVEK ANSWERING "GLOBALIZATION DID NOT LIVE UP TO ITS PROMISE"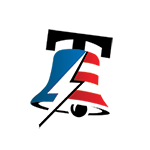 In response, Yellen admitted, "I agree with you there's a disconnect, and I don't have a simple and convincing answer." She then embarked on a lengthy discourse, attributing the Biden administration's alleged economic triumphs to the recovery. However, she primarily blamed "high inflation," "supply bottlenecks," and the Russia-Ukraine conflict for the recent surge in gas and food prices.
AMERICA LOVES TRUMP! WATCH HIM AT THE SOUTH CAROLINA V. CLEMSON GAME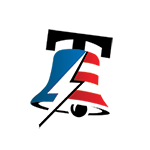 Yellen asserted, "The pandemic really took a toll on American families, on children, on households. We are enjoying a remarkable recovery." She also boldly claimed that Americans' financial situations improved during the COVID-19 lockdowns, stating, "[Americans] do realize in polls that [inflation] is coming down and Americans' financial situation actually improved during the pandemic. Interestingly, when Americans are asked about their own personal financial situation, they're positive on that."
NORTH KOREA'S NEW GUARD POSTS AND MILITARY SATELLITE LAUNCH ESCALATE TENSIONS ALONG BORDER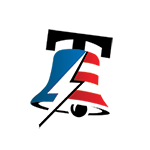 Yellen also touted the "bipartisan infrastructure" spending and a "semiconductor and chips bill," which she claimed are leading to "massive investments in clean energy."
However, Yellen's recent headlines have not all been positive. In August 2023, she made news by admitting to consuming hallucinogenic mushrooms during a trip to China. Earlier that month, the U.S. government's long-term credit rating was downgraded from AAA to AA+, a development that Yellen found disheartening.
This downgrade followed Yellen's issuance of over $1.3 trillion in debt during the first half of 2023, setting the country on track for a nearly $3.2 trillion debt issuance in a single year, roughly doubling the 2022 rate.