The congresswoman had asserted that a quarter of the United States' greenhouse gas emissions were due to oil and gas production on federal land. This claim was swiftly refuted by Kathleen Sgamma, President of the Western Energy Alliance, who labeled it a "complete falsehood."
Ocasio-Cortez, a vocal advocate of the "Green New Deal" since 2019, was contradicted by Sgamma during the hearing of the House Natural Resources Committee's Subcommittee on Energy and Mineral Resources. Sgamma clarified that the congresswoman's claim was based on a misinterpretation of a study by the United States Geological Survey. The study indicated that oil and gas production accounted for 23.7% of carbon dioxide emissions over a decade, but contributed significantly less to methane and nitrogen emissions.
WATCH: MORE VIOLENT PROTESTORS IN NYC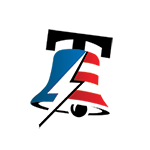 September 20, 2023
Sgamma further clarified, "If you actually look at the numbers, production on federal lands and waters accounts for 0.6% of U.S. greenhouse gas emissions, not 'nearly a quarter'." She added that even the Interior Department had ceased using the erroneous figure after she had pointed out the correct data from the USGS report.
COP28 NEWS: BIDEN AIMS TO SLASH 'SUPER POLLUTANT' EMISSIONS AND LEAD GLOBAL CLIMATE ACTION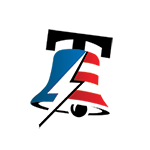 In addition to correcting Ocasio-Cortez's claim, Sgamma also called on the subcommittee members to increase their oversight of the Interior Department. She cited the department's attempts to halt further development of oil and natural gas resources as a cause for concern.
WATCH: SEN JOSH HAWLEY ADDRESSING BIDEN ADMIN CONSTANTLY VIOLATING FREEDOM OF SPEECH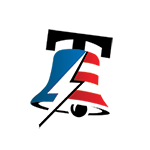 September 20, 2023
"I urge you to submit formal requests for information on the coordination between the Department of the Interior, including its various offices and bureaus, and environmental and activist groups," Sgamma stated. She expressed her belief that such requests would reveal "inappropriate collusion" that was taking place out of public view and beyond formal Administrative Procedure Act processes.
GREG GUTFELD DEFENDS ELON MUSK AND UNLEASHES A BOLD MESSAGE ON FREE SPEECH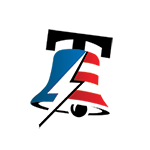 The hearing took place against the backdrop of President Joe Biden's recent cancellation of oil leases in Alaska, which had been granted during the Trump administration. This move, along with proposed regulations to limit energy production, has been criticized by economic and energy experts. They argue that the Biden administration's apparent hostility towards fossil fuel production has contributed to rising energy prices.