However, his presence on campus was met with hostility from triggered leftists and trans activists who hurled slurs and screamed at the conservative celebrity.
Amidst the chaos, Kirk remained undeterred and considered the event a success, bringing Turning Point USA one step closer to achieving their ambitious goals. He stated, "The trans mafia showed up in force at NAU. We didn't let them win. Another big day for TPUSA as we march to our ambitious goals for 1,600 high school and college chapters across America." Kirk later shared footage that revealed his supporters outnumbered his detractors.
September 20, 2023
This is not the first time Kirk has faced controversy on American campuses. In March, University of California Davis Chancellor Gary May falsely accused Kirk of advocating for violence against transgender individuals in a video addressed to students.
WATCH: MORE VIOLENT PROTESTORS IN NYC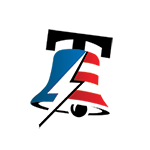 September 20, 2023
Additionally, a Sacramento Bee columnist named Erin Reed falsely claimed that Kirk called for trans lynchings, stating, "Charlie Kirk, CEO of Turning Point USA, is openly calling for the lynching of transgender individuals. Says that trans people should be 'dealt with' like men did 'in the 50s and 60s.' He's the latest major conservative calling for violence against us." The Sacramento Bee later retracted these defamatory claims.