Among these proposed alterations is the removal of monuments dedicated to significant American figures, including the nation's first President, George Washington.
Fox News reports that the city council is also considering the establishment of a reparations task force. This move aligns with former President Trump's prediction in August 2017, where he foresaw leftists targeting monuments of America's founding fathers. "Robert E Lee, Stonewall Jackson - who's next, Washington, Jefferson? So foolish!" Trump had stated.
September 20, 2023
The Cultural Affairs Committee of the city council is said to be preparing for a public hearing on a proposal to eliminate city property that "depict[s] a person who owned enslaved persons or directly benefited economically from slavery, or who participated in systemic crimes against indigenous peoples or other crimes against humanity." This criterion would inevitably lead to the removal of statues of figures such as Christopher Columbus and George Washington from various city locations.
WATCH: TENSIONS BUILD IN NYC BETWEEN BLACKS AND ILLEGALS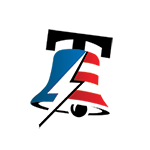 In instances where a piece of art is not slated for removal, the Public Design Commission (PDC) will be tasked with installing an "explanatory plaque" adjacent to the item. The proposal further directs the PDC to liaise with the Department of Education to place plaques on sidewalks or other public spaces near schools named after a historical figure who meets the aforementioned standards.
WATCH RON DESANTIS ASKED ABOUT DIGITAL CURRENCIES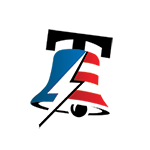 Tuesday's agenda also includes a proposal for the creation of a task force to "consider the impact of slavery and past injustices for African Americans in New York City and reparations for such injustices."
According to Fox News, additional proposals encompass a requirement for human services contractors and city employees to undergo anti-racism training. There is also a mandate for a sign to be erected at the intersection of Wall and Pearl Streets, marking the location of New York's first slave market.