The UAW leadership has expressed apprehension about the potential negative impact of a long-term increase in electric vehicle production on their workers. They have issued a statement opposing the "Preserving Choice in Vehicle Purchases Act," which seeks to amend the Clean Air Act to prevent the cessation of the sale of internal combustion engine vehicles. The UAW stated that it "opposes the bill because union workers are not political pawns for the culture war."
During a panel discussion on "CNN This Morning" about former President Donald Trump's decision to forgo the second GOP debate and instead visit Detroit, Jones contended that Biden's policies are more favorable to union members.
He stated, "It's a big tug of war. Union Joe versus the blue collar billionaire. There's this demographic which for a long time was presumably blue. Blue collar, blue voters. That was presumptive. Then in 2016, that blue wall cracked. It cracked because of Donald Trump's appeal on NAFTA and that stuff. Suddenly it's a jump ball. And this year is maybe the biggest labor upsurge in a generation, with 300,000 plus American workers on strike right now from Hollywood workers to people on the front lines in the auto industry and labor matters. Unions matter and they are a jump ball."
WATCH: TENSIONS BUILD IN NYC BETWEEN BLACKS AND ILLEGALS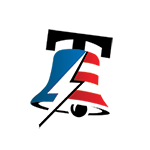 Jones continued, "So you see Donald Trump reaching in there and trying to grab at the heartstrings of those workers. Now the reality is none of his policies are going to be great for those workers. Joe Biden has policies that would be fantastic for those workers–"
REVEALING THE FACES OF FREEDOM: IDENTITIES RELEASED FOR SECOND BATCH OF FREED ISRAELI HOSTAGES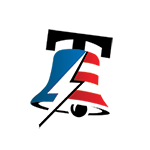 September 20, 2023
Harlow interjected, "But not all of them. I mean, this is– you brought this up with the acting labor secretary Julie Su that was so interesting and that is the issue of the Biden push for electric vehicles. This internal memo from May from the UAW reads 'the federal government is pouring billions into the electric vehicle transition with no strings attached, no commitment to workers. We want to see national leadership have our back on this before we make any commitments.' And that is what Republican politicians are capitalizing on. Saying they're putting the green economy ahead of you."
WATCH RON DESANTIS ASKED ABOUT DIGITAL CURRENCIES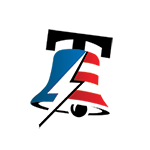 Writer Josh Barro added that Trump has the "opportunity to capitalize" on UAW workers' concerns about more funds being allocated to build the infrastructure to support electric vehicles rather than to the workers themselves. He noted that the green transition imposes a "significant financial strain on the automakers and requiring large capital investments."
GROWING APATHY: WOULD AMERICANS ANSWER THE CALL TO DEFEND THEIR COUNTRY IN A MAJOR WAR?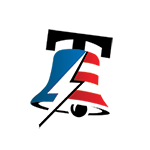 Biden and the Democrats have endorsed policies that subsidize electric vehicle production and limit internal combustion engine vehicles. The so-called Inflation Reduction Act and bipartisan infrastructure law have also allocated billions to subsidize electric vehicles.