The detainees were affiliated with the International Assistance Mission (IAM), a Swiss nonprofit organization that has been operational in Afghanistan for several years.
Townhall reported that the Taliban conducted two separate raids on the IAM office, resulting in its closure. The NGO confirmed that "two Afghan nationals and one international team member" were among those detained. The organization's office in Lal wa Sarjangal, located in the Ghor province, was the target of the raids.
IAM leaders expressed their concern and confusion over the incidents, stating, "We are unaware of the circumstances that led to these incidents and have not been advised of the reason for the detention of our staff members." They emphasized their commitment to the safety of their colleagues, stating, "The well-being and security of our colleagues are paramount to us, and we are doing everything possible to ensure their safety and secure their swift release."
WATCH: MORE VIOLENT PROTESTORS IN NYC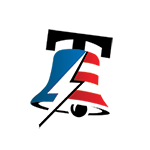 September 20, 2023
The Taliban reportedly justified the detentions by accusing the detainees of "propagating and promoting Christianity." The first raid resulted in the capture of three IAM members, with the remaining individuals taken into custody ten days later.
WATCH: SEN JOSH HAWLEY ADDRESSING BIDEN ADMIN CONSTANTLY VIOLATING FREEDOM OF SPEECH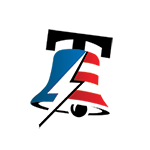 The U.S. State Department confirmed its awareness of the situation, reiterating its travel advisory warning for Afghanistan. The department stated, "Travel to all areas of Afghanistan is unsafe, and the risk of kidnapping or violence against U.S. citizens in Afghanistan is high. We have no further details to share at this time."
GREG GUTFELD DEFENDS ELON MUSK AND UNLEASHES A BOLD MESSAGE ON FREE SPEECH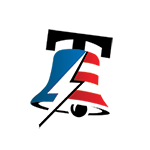 IAM has reached out to the Ministry of Economy, where it is legally registered as an international NGO. The organization is also collaborating with the United Nations and ACBAR, the coordinating body for NGOs in Afghanistan, to better understand the situation and expedite the release of their colleagues.
FORMER MEMPHIS POLICE OFFICER CHARGED IN TYRE NICHOLS' DEATH HAD TROUBLING PAST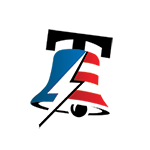 IAM reiterated its commitment to neutrality, stating, "We stand by the principle that 'aid will not be used to further a particular political or religious standpoint.' All IAM staff agree to abide by the laws of Afghanistan."
The organization, founded in 1966 and registered in Geneva, Switzerland, operates exclusively in Afghanistan, fostering a partnership between Afghans and international Christian volunteers.