The charges against Horn included entering or remaining in a restricted area, disorderly or disruptive conduct in a restricted area, disorderly conduct in a Capitol building, and parading, demonstrating, or picketing in the Capitol building.
Horn, in a post to X, defended his actions, stating, "I told the same truth to the jury that I posted along with my video on January 7th: 'I did not enter the capitol building as part of the protest, or for cheap thrills, but to accurately document and record a significant event which was taking place.'"
September 19, 2023
He further substantiated his claim by sharing a screenshot of a Facebook post from January 7, 2021, where he reiterated his intent to document the event and noted his surprise at the lack of property destruction.
WATCH: MORE VIOLENT PROTESTORS IN NYC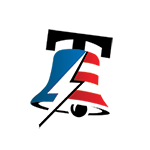 Horn's sentencing hearing is slated for January. In a statement to The Post Millennial, Horn expressed his disappointment with the verdict but maintained that his primary objective was to document and report the events of that day.
September 19, 2023
He said, "My sole motivation in entering Capitol Grounds and the Capitol itself was to document, record, and publish the newsworthy events that were occurring. Although we were obviously hoping for a different verdict, I believe we generally accomplished my goal of telling my story and laying out my case before the court."
COP28 NEWS: BIDEN AIMS TO SLASH 'SUPER POLLUTANT' EMISSIONS AND LEAD GLOBAL CLIMATE ACTION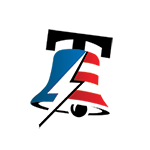 The Department of Justice (DOJ) records indicate that Horn was first arrested on April 9, 2021, and subsequently charged on April 13. He pleaded not guilty to all counts at his arraignment on April 27. The DOJ alleges that an individual, who had known Horn for several years, identified him from a photo on a New York Times Magazine social media page, taken inside the US Capitol on January 6, 2021. A second individual also reported Horn to the FBI, stating their belief that Horn was inside the Capitol as a journalist, but was unaware of any media credentials he might possess.
WATCH: SEN JOSH HAWLEY ADDRESSING BIDEN ADMIN CONSTANTLY VIOLATING FREEDOM OF SPEECH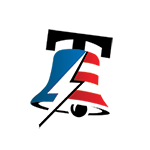 The DOJ further stated that a special agent reviewed the public portions of Horn's Facebook account on January 11, 2021, which included a video showing him inside the Capitol. The FBI downloaded the video, and although Horn's face was not clearly visible, the voice in the video was consistent with Horn's voice in subsequent conversations with the FBI.
GREG GUTFELD DEFENDS ELON MUSK AND UNLEASHES A BOLD MESSAGE ON FREE SPEECH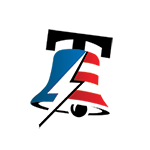 The video depicted Horn entering the Capitol, exiting, and reentering, walking up an interior staircase, and eventually entering the office of former House Speaker Nancy Pelosi. At one point, the voice believed to be Horn's can be heard shouting, 'USA,' while inside the Capitol.
NORTH KOREA ISSUES WARNING: ANY INTERFERENCE WITH MILITARY SPY SATELLITE WILL BE AUTOMATIC DECLARATION OF WAR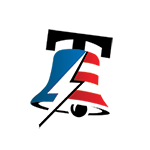 The FBI also reviewed a YouTube video in which Horn was interviewed about his activities on January 6. In the video, Horn admitted to being inside the Capitol to record the events and stated that he was willing to risk legal repercussions to ensure accurate information was disseminated.
HOUSE SPEAKER MIKE JOHNSON PROPOSES FORMAL IMPEACHMENT INQUIRY VOTE AGAINST PRESIDENT BIDEN AMIDST WHITE HOUSE RESISTANCE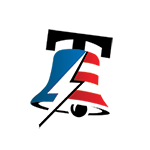 In records obtained from Facebook on January 19, in relation to a search warrant, Horn made several statements about being in the US Capitol on January 6, 2021. He stated, "I did not witness police doing any property damage, but I did see some in the crowd stop others in the crowd from doing property damage, or exhorting others not to do so, even in Nancy Pelosi's office."
LIZ CHENEY'S WARNING: SLEEPWALKING INTO DICTATORSHIP OR POLITICAL HYPERBOLE?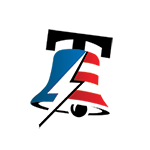 Horn voluntarily participated in an interview with FBI special agents on February 24, 2021, in a field office in Raleigh, North Carolina. During the interview, he admitted to being inside the Capitol and stepping over a fence that warned against trespassing.
MAINE IN CRISIS: OVERCROWDED HOMELESS SHELTERS AND TENT CITIES AMIDST INFLUX OF IMMIGRANTS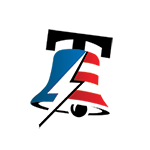 In response to the verdict, Tim Pool, a fellow journalist, expressed his disbelief, writing, "Wow. A guy who made a documentary and was covering the J6 riot was sentenced as a rioter." This case underscores the ongoing debate over the role and responsibilities of journalists during significant events, particularly those involving civil unrest.