Despite Cooper's repeated attempts to secure a definitive answer, Pelosi remained elusive about endorsing Vice President Kamala Harris for the role.
Cooper queried, "Is Kamala Harris the best running mate for this President?" To which Pelosi responded, "He thinks so, and that's what matters. I don't think people give her enough credit."
September 15, 2023
Pelosi further defended Harris, stating that her values align with those of the President. She praised Harris's political acumen, arguing that her current position as Vice President is evidence of her capabilities. "She's very politically astute. Why would she be Vice President if she were not?" Pelosi questioned.
WATCH: MORE VIOLENT PROTESTORS IN NYC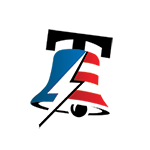 Drawing attention to Harris's political journey, Pelosi highlighted her rise from a 6% approval rating during her attorney general campaign in California to her current position. She said, "When she was running for attorney general in California, she had 6 percent in the polls, and she politically astutely made her case about why she would be good, did her politics, and became attorney general, so people shouldn't underestimate what Kamala Harris brings to the table."
COP28 NEWS: BIDEN AIMS TO SLASH 'SUPER POLLUTANT' EMISSIONS AND LEAD GLOBAL CLIMATE ACTION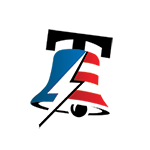 September 15, 2023
When pressed again about Harris's potential candidacy, Pelosi deflected, stating, "She's the Vice President of the United States. People say to me, 'well, why isn't she doing this or that?' I say, 'because she's the Vice President. That's the job description. You don't do that much.'"
WATCH: SEN JOSH HAWLEY ADDRESSING BIDEN ADMIN CONSTANTLY VIOLATING FREEDOM OF SPEECH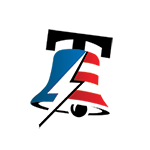 Pelosi also praised Harris for embodying the vice presidential values of "strength, inspiration, intellectual resource, and the rest," and for representing the country well both domestically and internationally.
On the topic of President Biden's potential retirement before the 2024 elections, Pelosi expressed her hope that he would not step down.
GREG GUTFELD DEFENDS ELON MUSK AND UNLEASHES A BOLD MESSAGE ON FREE SPEECH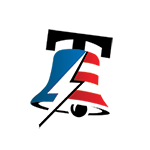 Cooper referenced a column by David Ignatius in The Washington Post, suggesting that Biden's legacy could be jeopardized if he and Harris campaigned together in 2024. Pelosi dismissed this notion, responding, "Yeah, so? That's one. He also said he shouldn't run because he allowed me to go to Taiwan."