They're the ones that need to make the decisions that will shape the world they will be living in.".
At 76, Romney is serving his first term as a Senator, having been elected in 2018. His political career includes a stint as the Republican presidential nominee in 2012, a race he lost to Barack Obama, and a term as the governor of Massachusetts from 2003 to 2007. Despite his decision not to run, Romney has committed to serving out his term in the Senate, which concludes in January 2025.
Romney's decision to step aside, despite appearing to be in good health, could be interpreted as a call to action for older politicians across the political spectrum to make way for younger leadership. This comes at a time when several senior politicians, including Senate Minority Leader Mitch McConnell (R-KY), 81, and Senator Dianne Feinstein (D-CA), 90, have faced calls to retire due to age-related concerns. Similarly, former House Speaker Rep. Nancy Pelosi (D-CA), 83, who stepped down from leadership last year, has announced her intention to run for another term next year.
WATCH: MORE VIOLENT PROTESTORS IN NYC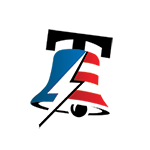 September 14, 2023
The age factor has also been a topic of discussion in the context of the 2024 presidential race, with Washington Post columnist David Ignatius suggesting that 80-year-old Joe Biden should not run.
WATCH: SEN JOSH HAWLEY ADDRESSING BIDEN ADMIN CONSTANTLY VIOLATING FREEDOM OF SPEECH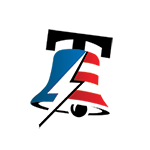 Romney, a vocal critic of 77-year-old President Donald Trump within the Republican Party, has voted to convict Trump in both of his impeachment trials. In his statement, Romney criticized both Trump and Biden over issues such as government finances, climate change, and foreign policy. His call for a new generation of leaders seems to rule out the possibility of a third-party or independent presidential run in 2024.
GREG GUTFELD DEFENDS ELON MUSK AND UNLEASHES A BOLD MESSAGE ON FREE SPEECH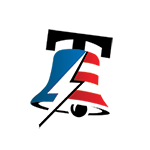 Despite his decision not to run, Romney's approval rating in Utah has seen a recent surge, as reported by the Deseret News. A new poll indicates that the number of Utah Republicans who approve of Romney's performance has increased significantly over the past few months. The poll also reveals growing support for a second run for Utah's junior senator, who is up for reelection in 2024.
FORMER MEMPHIS POLICE OFFICER CHARGED IN TYRE NICHOLS' DEATH HAD TROUBLING PAST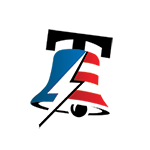 The poll also posed a question about potential candidates for the 2024 Republican primary, with Romney leading the pack ahead of Trent Staggs, the mayor of Riverton, and Utah Speaker Brad Wilson. However, Romney's approval among Utah Republicans has seen a significant increase over the summer, rising from 40% in May to 56% in August. Despite struggling with self-described "very conservative" voters, Romney performed better among "moderate" and "somewhat conservative" voters.
HOUSE GOP CHALLENGES HUNTER BIDEN'S DEFENSE, AFFIRMS SUBPOENA POWER IN ONGOING IMPEACHMENT INQUIRY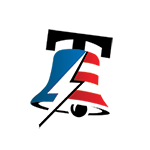 Overall, 54% of all Utah voters stated that they strongly or somewhat approve of Romney's performance. The poll was conducted from August 7 to 14 by Dan Jones & Associates, with a sample of 803 registered Utah voters, and has a margin of error of plus or minus 3.46 percentage points.