Ignatius, a liberal columnist, acknowledged that Biden has fulfilled the promise he made during his inaugural address.
"When our days are through, our children and our children's children will say of us: They gave their best, they did their duty, they healed a broken land," Biden had declared.
However, Ignatius expressed his reservations about a potential reelection bid by Biden and Vice President Kamala Harris. "But I don't think Biden and Vice President Harris should run for reelection," Ignatius penned, despite his admiration for their achievements. He warned that if Biden and Harris were to campaign together in 2024, Biden could risk undoing his most significant accomplishment - halting Trump's political momentum.
WATCH: MORE VIOLENT PROTESTORS IN NYC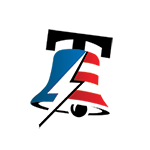 Ignatius based his argument on public apprehension about Biden's age and Harris's unpopularity, factors he believes should deter Biden from contesting in the 2024 presidential race. Polls have consistently indicated that voters, including a majority of Democrats, harbor concerns about Biden's age. According to a poll conducted by The Associated Press/NORC, 77% of Americans believe Biden is too old to govern effectively, with his age being a primary concern for 69% of Democrats surveyed. Despite these concerns, Biden has repeatedly dismissed them, asserting in April that his tenure has yielded "overwhelmingly positive results."
COP28 NEWS: BIDEN AIMS TO SLASH 'SUPER POLLUTANT' EMISSIONS AND LEAD GLOBAL CLIMATE ACTION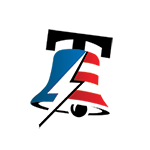 September 13, 2023
"Biden's age isn't just a Fox News trope; it's been the subject of dinner-table conversations across America this summer," Ignatius noted. He suggested that Biden could potentially benefit from choosing a "stronger running mate" for 2024, given Harris's unpopularity. However, he cautioned that such a move could risk alienating black women, a crucial demographic for Biden's support base, and may force Biden to retain Harris as his running mate.
WATCH: SEN JOSH HAWLEY ADDRESSING BIDEN ADMIN CONSTANTLY VIOLATING FREEDOM OF SPEECH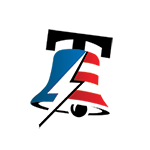 Ignatius also criticized Biden's decision-making, citing his inability to say no as a significant flaw. "Biden has never been good at saying no," Ignatius wrote, citing examples such as Biden's choice of Harris as his running mate, his failure to prevent then-House Speaker Nancy Pelosi's visit to Taiwan, and his inability to stop his son Hunter from joining the board of a Ukrainian gas company and representing companies in China.
GREG GUTFELD DEFENDS ELON MUSK AND UNLEASHES A BOLD MESSAGE ON FREE SPEECH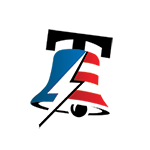 Ignatius concluded by urging Biden to consider withdrawing from the 2024 race, a move he believes would be a wise choice for the country, even if it might not align with Biden's character. This advice comes in the wake of a recent Wall Street Journal poll that found Biden and Trump virtually tied, with Trump polling one percentage point higher than the President, within the margin of error.