The educators are to be reinstated with back pay, according to Richmond County Judge Ralph J. Porzio.
From October 2021 to February 2023, the New York City Department of Education had enforced a vaccination mandate for all its employees. This mandate led to the termination of thousands of educators who chose not to get vaccinated.
In response to their dismissal, some of these educators filed a lawsuit against the Department of Education in February, after their requests for religious exemptions from the mandate were denied. The lawsuit sought relief for 16 plaintiffs who had lost their jobs due to the vaccine mandate. The legal action was partially sponsored by Children's Health Defense, a nonprofit organization led by Democratic presidential candidate Robert F. Kennedy Jr.
WATCH: MORE VIOLENT PROTESTORS IN NYC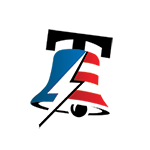 Judge Porzio ruled in favor of ten of the plaintiffs, ordering the city to reinstate them with back pay, benefits, and seniority. The city was also ordered to cover attorney fees. Porzio criticized the city's vaccine mandate, labeling it as "arbitrary and capricious."
COP28 NEWS: BIDEN AIMS TO SLASH 'SUPER POLLUTANT' EMISSIONS AND LEAD GLOBAL CLIMATE ACTION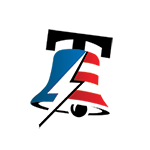 September 12, 2023
Porzio stated, "This Court sees no rational basis for not allowing unvaccinated classroom teachers in amongst an admitted population of primarily unvaccinated students." He further added, "As such, the decision to summarily deny the classroom teachers amongst the Panel Petitioners based on an undue hardship, without any further evidence of individualized analysis, is arbitrary, capricious, and unreasonable. As such, each classroom teacher amongst the Panel Petitioners is entitled to a religious exemption from the Vaccine Mandate."
WATCH: SEN JOSH HAWLEY ADDRESSING BIDEN ADMIN CONSTANTLY VIOLATING FREEDOM OF SPEECH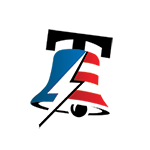 The lawsuit also sought class-action certification for all department employees who were denied religious accommodations. However, Porzio denied the motion, stating that the complaint's class definition was "overbroad." He also denied relief to six plaintiffs who either did not complete the administrative process for requesting religious exemptions or whose exemptions were approved.
GREG GUTFELD DEFENDS ELON MUSK AND UNLEASHES A BOLD MESSAGE ON FREE SPEECH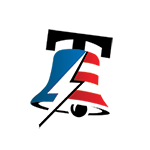 Sujata Gibson, the plaintiffs' attorney, expressed her satisfaction with the ruling, stating, "We've been fighting for this since August of 2021 for these 10 people specifically. And we won and we won big for them. They were reinstated with back pay, with no break in service, and attorneys' fees. That's huge."
NORTH KOREA ISSUES WARNING: ANY INTERFERENCE WITH MILITARY SPY SATELLITE WILL BE AUTOMATIC DECLARATION OF WAR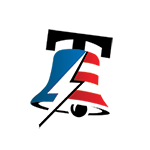 Gibson further added, "The judge's ruling yesterday, while not everything we wanted, is a precedent-setting victory and a watershed moment in the teachers' fight." She also mentioned that the court's ruling on class certification leaves the door open for future relief for thousands of teachers negatively affected by the vaccine requirement.
FORMER MEMPHIS POLICE OFFICER CHARGED IN TYRE NICHOLS' DEATH HAD TROUBLING PAST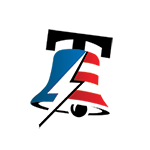 New York teacher Michael Kane, one of the affected educators, told Fox News Digital that the ruling was "a huge precedent that is going to resonate across the state, across the country." He added, "Today's ruling is bittersweet. While it's an important step in the right direction, justice for only 10 of us doesn't even scratch the surface of the injustice suffered by NYC workers as a result of this illegal mandate."
Kane revealed that he was turned away when he attempted to return to work following the ruling, as the Department of Education had the case "under review." He speculated that the department likely plans to appeal.