In a video released on August 30, Trump criticized what he called the "sudden fearmongering" about new COVID variants, accusing the left-wing of using it as a strategy to justify more lockdowns, censorship, and mail-in ballots. He vowed that Americans would not comply with COVID tyrants and promised to cut federal funding to any entity that imposes mask or vaccine mandates.
Governor Kemp of Georgia asserted that Trump was in favor of lockdowns during his presidency and was in lockstep with Dr. Anthony Fauci. Kemp stated that Trump opposed his decision to reopen Georgia, while he listened to the concerns of hardworking Georgians.
WATCH: TENSIONS BUILD IN NYC BETWEEN BLACKS AND ILLEGALS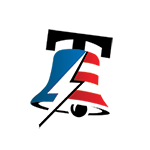 September 11, 2023
James Uthmeier, presidential campaign manager and longtime chief of staff of Governor DeSantis, echoed Kemp's sentiment, saying that Kemp and DeSantis were right and Trump was wrong.
REVEALING THE FACES OF FREEDOM: IDENTITIES RELEASED FOR SECOND BATCH OF FREED ISRAELI HOSTAGES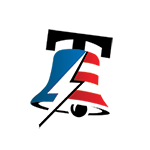 Both Georgia and Florida were among the first states to reopen their economies. Kemp lifted COVID restrictions on businesses on April 27, 2020, and DeSantis did the same on May 4, 2020. However, in January 2021, the Trump administration pressured DeSantis to reinstate mask mandates and social distancing in Florida, according to a letter that surfaced recently.
WATCH RON DESANTIS ASKED ABOUT DIGITAL CURRENCIES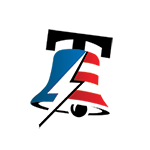 The letter from Trump's White House Coronavirus Task Force called for aggressive mitigation measures, including mask mandates and physical distancing.
DeSantis revealed that he had been receiving pressure from the White House Task Force under Trump for months, even before President Biden took office. He stated that they were urging him to impose mask mandates and close bars, restaurants, and businesses.
GROWING APATHY: WOULD AMERICANS ANSWER THE CALL TO DEFEND THEIR COUNTRY IN A MAJOR WAR?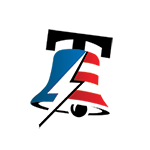 In response, DeSantis signed four bills into law in May that prohibit vaccine passports, ban mask mandates, and restrict businesses and government entities from requiring proof of vaccination or mandating employee vaccinations.
There has been tension between Trump and Kemp, with Trump endorsing David Perdue in the GOP gubernatorial primary in Georgia in 2022. However, Kemp overwhelmingly won the primary with nearly 74% of Republican votes. Trump also hinted at endorsing Kemp's Democrat challenger, Stacey Abrams, in the last gubernatorial election in Georgia. Abrams lost to Kemp in both the 2018 and 2022 gubernatorial races. Following her loss in 2018, Abrams claimed without clear evidence that the election was flawed and refused to concede.
MYSTERIOUS SURGE IN HAIR LOSS GRIPS NORTH KOREA: CHEMICALS, INFECTIONS, AND MILITARY CAPS BLAMED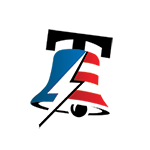 Trump himself challenged the election results from Georgia during the 2020 presidential election. Last month, he was indicted in Georgia for his efforts to overturn the election results. Despite these tensions, one Republican governor, Kristi Noem of South Dakota, has endorsed Trump for president. Noem praised Trump as the leader that the country needs and vowed to do everything she can to help him win.
CHRIS CHRISTIE THINKS HE KNOWS WHO IS TO BLAME FOR THE RISE IN ANTI-SEMITISM AND ISLAMOPHOBIA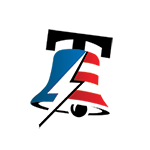 During the endorsement rally, Trump took a veiled shot at other governors, praising Noem for not locking down South Dakota. While South Dakota did not shut down all businesses during the pandemic, Noem did issue an executive order in April 2020 requiring vulnerable individuals to stay home. She also applied pressure on a meatpacking plant to shut down temporarily following an outbreak.