This partnership is set to bolster Vietnam's capabilities in artificial intelligence and semiconductor production, as reported by Politico.
The agreement follows Biden's August meeting with Japanese Prime Minister Fumio Kishida and South Korean President Yoon Suk Yeol at Camp David. The leaders convened to address escalating tensions among their nations, North Korea, and China.
However, Scot Marciel, a former principal deputy assistant secretary for East Asia and the Pacific at the State Department, clarified Vietnam's stance to Politico. He stated, "Vietnam is not aligning with the U.S. against China. … They're happy to improve relations with the U.S., but it doesn't mean they're moving against China — they're going to continue to calibrate very carefully."
WATCH: MORE VIOLENT PROTESTORS IN NYC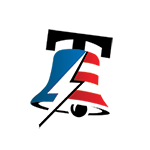 Biden's recent visit to Hanoi, Vietnam, saw him meeting with General Secretary Nguyen Phu Trong. According to a White House statement, the leaders discussed strengthening bilateral ties, expanding education exchanges and workforce development programs, and addressing climate change.
COP28 NEWS: BIDEN AIMS TO SLASH 'SUPER POLLUTANT' EMISSIONS AND LEAD GLOBAL CLIMATE ACTION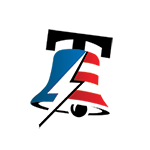 September 10, 2023
The U.S.-Vietnam relationship has been on an upward trajectory since the establishment of diplomatic ties in 1995.
WATCH: SEN JOSH HAWLEY ADDRESSING BIDEN ADMIN CONSTANTLY VIOLATING FREEDOM OF SPEECH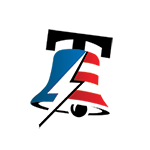 Politico reported that former President Barack Obama further cemented this relationship in 2013 by signing a partnership deal aimed at enhancing Vietnam's coast guard assistance and cooperation on anti-transnational crime operations.
Despite its growing ties with the U.S., Vietnam maintains a cordial relationship with the Chinese Communist Party (CCP). Politico noted that Vietnam signed a partnership to boost bilateral relations with China in 1998. Additionally, Vietnam established a similar partnership with Russia over a decade ago.
GREG GUTFELD DEFENDS ELON MUSK AND UNLEASHES A BOLD MESSAGE ON FREE SPEECH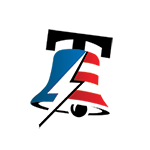 This strategic partnership with Vietnam signifies a crucial step in President Biden's foreign policy, demonstrating his commitment to fostering alliances in the face of rising global tensions.
However, it is clear that Vietnam is carefully balancing its relationships with both the U.S. and China, indicating the complexity of geopolitical dynamics in the region.