The Department of the Interior proposed regulations to protect 13 million acres of land in the National Petroleum Reserve and ordered an additional 2.8 million acres to be withdrawn from oil and gas leasing in the Beaufort Sea. Interior Secretary Deb Haaland also canceled seven leases issued to the Alaska Industrial Development and Export Authority in the Arctic National Wildlife Refuge.
The move was met with backlash, with opponents arguing that it would harm U.S. energy security, benefit foreign energy producers, and go against congressional intent. Senator Joe Manchin expressed concern over becoming more dependent on foreign oil imports and eliminating American jobs. He criticized the administration for disregarding clear direction from Congress and prioritizing the radical left.
WATCH: MORE VIOLENT PROTESTORS IN NYC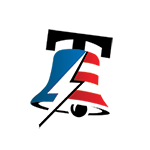 The regulations would severely limit future oil and gas leasing and industrial development in areas known for their rich wildlife populations. This includes an outright prohibition on new leasing across 10.6 million acres. The entire section of the Arctic Ocean owned by the federal government would also be blocked from fossil fuel production. Critics, such as Senator John Barrasso, accused President Biden of ignoring the law and making the country more reliant on foreign oil, which he argued was detrimental to both energy and foreign policy.
COP28 NEWS: BIDEN AIMS TO SLASH 'SUPER POLLUTANT' EMISSIONS AND LEAD GLOBAL CLIMATE ACTION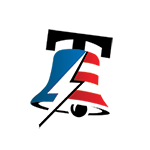 Republican senators, including Jim Risch and Steve Daines, condemned the administration's actions as part of a broader "war on American energy" driven by a radical green agenda. They argued that the cancellation of leases and disregard for the law would hinder energy independence and negatively impact Native American communities that would benefit from development in the region.
WATCH: SEN JOSH HAWLEY ADDRESSING BIDEN ADMIN CONSTANTLY VIOLATING FREEDOM OF SPEECH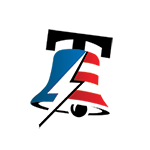 September 08, 2023
The DOI's actions are in direct conflict with the 2017 Tax Cuts and Jobs Act, which mandated the establishment and administration of an oil and gas program in the Arctic National Wildlife Refuge. The Bureau of Land Management held a lease sale for fossil fuel leases in ANWR in January 2021, but the Biden administration paused leasing in June, prompting legal action from AIDEA and other organizations.
GREG GUTFELD DEFENDS ELON MUSK AND UNLEASHES A BOLD MESSAGE ON FREE SPEECH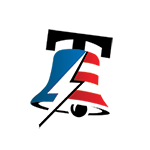 Senator Lisa Murkowski criticized the administration for not consulting with Alaska Natives and warned of the negative consequences, including job losses, increased imports, and higher prices.
Senator Dan Sullivan argued that the actions were part of an ongoing assault on the economy and the state's ability to access its lands. He expressed concern that they would discourage energy investment in Alaska. Democratic Representative Mary Peltola voiced frustration over the reversal of leases in ANWR and pledged to continue advocating for Alaska's ability to explore and develop its natural resources.
NORTH KOREA ISSUES WARNING: ANY INTERFERENCE WITH MILITARY SPY SATELLITE WILL BE AUTOMATIC DECLARATION OF WAR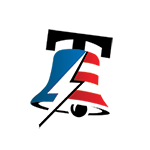 AIDEA estimates that the non-wilderness section of ANWR where its leases are located contains approximately 7.6 billion barrels of recoverable oil and 7 trillion cubic feet of natural gas.
The agency emphasized the economic development and job opportunities supported by oil and gas activities in Alaska, particularly in indigenous and rural North Slope communities. Taxes on these activities also play a crucial role in funding government services, schools, healthcare, and emergency services across the state.