The Hodgetwins, also known as the Conservative Twins, broke the news, highlighting the contrast between the treatment of Hughes and members of groups like BLM and Antifa. They questioned the motivations behind such disparate actions.
According to the Hodgetwins, Hughes was arrested in Fayetteville, Arkansas on August 30. He was raided by the FBI and arrested at gunpoint for his involvement in the Capitol event that occurred over two and a half years ago. Hughes described the arrest, stating, "On the morning of August 30th, 2023, I was swarmed by 3 vehicles of heavily armed FBI agents and arrested with rifles pointed at me. I was booked and taken to a government facility where they made me give them DNA samples."
During the raid, the FBI disconnected Hughes's security cameras and disabled his internet. Hughes's girlfriend, who had recently suffered a miscarriage, was also held at gunpoint and handcuffed. The FBI contacted the manufacturer of Hughes's Liberty Safe and obtained the passcode after providing proof of a valid warrant. Hughes expressed gratitude that their dogs were unharmed during the raid.
WATCH: MORE VIOLENT PROTESTORS IN NYC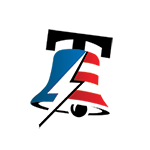 Hughes was released with a GPS tracking ankle monitor and is restricted from leaving Northwest Arkansas. He stated that he cannot discuss the case but emphasized that he is not a violent anti-American domestic terrorist, despite being portrayed as such.
COP28 NEWS: BIDEN AIMS TO SLASH 'SUPER POLLUTANT' EMISSIONS AND LEAD GLOBAL CLIMATE ACTION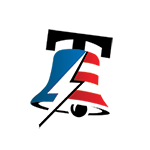 September 07, 2023
The Hodgetwins expressed their support for Hughes and criticized the treatment he received. They highlighted the fact that Hughes is being charged with crimes related to January 6th, despite not assaulting anyone or vandalizing anything. They argued that he is being unfairly labeled as a domestic terrorist and traitor by woke leftists and the media. The Hodgetwins called for people to speak up for those being mistreated by the system, pointing out the disparity in how Trump supporters are treated compared to BLM and Antifa protesters.
WATCH: SEN JOSH HAWLEY ADDRESSING BIDEN ADMIN CONSTANTLY VIOLATING FREEDOM OF SPEECH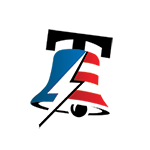 In response to the controversy, Liberty Safe issued a statement clarifying their stance on cooperating with law enforcement. The company stated that they only provide access codes to authorities after receiving proper legal documentation and have denied requests in the past that lacked a valid warrant. Liberty Safe emphasized its commitment to protecting the personal property and Second Amendment rights of its customers. The company stated that it regularly updates its policies to comply with federal and state law while ensuring reasonable consumer privacy protections.
GREG GUTFELD DEFENDS ELON MUSK AND UNLEASHES A BOLD MESSAGE ON FREE SPEECH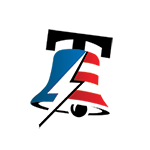 The case of Nathan Hughes raises questions about the differential treatment of individuals involved in the January 6th Capitol event. Critics argue that the actions taken against Hughes, including the raid and the cooperation of Liberty Safe, demonstrate a bias against Trump supporters.