The trial, titled United States of America v Peter Navarro, will commence in Washington, DC on Tuesday, with jury selection taking place.
The committee, which was convened under former House Speaker Nancy Pelosi and chaired by Rep. Bennie Thompson, aims to prove that Trump incited an insurrection when his supporters staged a riot at the Capitol following a speech on January 6, 2021. During the incident, one unarmed woman was killed by Capitol Police.
On Wednesday, Judge Amit P. Mehta ruled that Navarro is not allowed to argue to the jury that he was unable to comply with the committee's subpoena due to executive privilege. The committee's term ended before the new Congress convened in January.
WATCH: MORE VIOLENT PROTESTORS IN NYC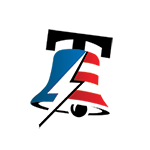 Navarro has claimed that his communications with Trump fall under the former president's executive privilege. In February 2022, three days after being instructed to appear, Navarro informed the committee that "President Trump has invoked Executive Privilege in this matter... Accordingly, my hands are tied."
COP28 NEWS: BIDEN AIMS TO SLASH 'SUPER POLLUTANT' EMISSIONS AND LEAD GLOBAL CLIMATE ACTION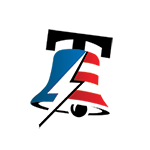 September 02, 2023
The committee rejected Navarro's assertion, stating that they rejected his "stated reason for noncompliance with the subpoena" and insisted that he must attend the scheduled deposition.
WATCH: SEN JOSH HAWLEY ADDRESSING BIDEN ADMIN CONSTANTLY VIOLATING FREEDOM OF SPEECH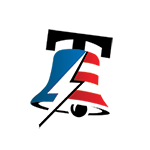 Navarro responded the following day, reiterating his claim that his communications were protected by Trump's executive privilege. He argued that the "privilege is not mine to waive" and suggested that it was the committee's responsibility to negotiate directly with President Trump and his attorneys regarding the matter.
GREG GUTFELD DEFENDS ELON MUSK AND UNLEASHES A BOLD MESSAGE ON FREE SPEECH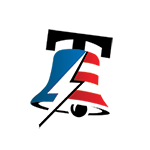 At this point, the White House Counsel intervened and advised Navarro that President Joe Biden had determined that an assertion of executive privilege was not in the national interest and therefore not justified in relation to the subjects within the purview of the Select Committee.
NORTH KOREA ISSUES WARNING: ANY INTERFERENCE WITH MILITARY SPY SATELLITE WILL BE AUTOMATIC DECLARATION OF WAR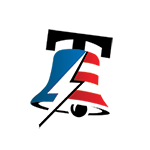 Navarro did not appear for the scheduled deposition, highlighting the conflicting views on executive privilege between the previous and current presidents. While Trump interpreted the rules surrounding executive privilege in one way, Biden clearly held a different perspective.
HOUSE SPEAKER MIKE JOHNSON PROPOSES FORMAL IMPEACHMENT INQUIRY VOTE AGAINST PRESIDENT BIDEN AMIDST WHITE HOUSE RESISTANCE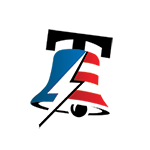 Navarro sought to have the indictment dismissed, arguing that it violated the separation of powers and was unconstitutional for Congress to overrule the White House's assertion of privilege. The defense contended that "senior counselors for the president are absolutely immune from compelled Congressional process and therefore cannot be prosecuted for noncompliance."
LIZ CHENEY'S WARNING: SLEEPWALKING INTO DICTATORSHIP OR POLITICAL HYPERBOLE?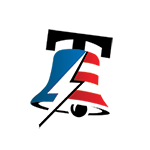 In his defense, Navarro emphasized that it did not matter if he "was not a senior advisor to a sitting President at the time he received the subpoena" and that "a former President has the right to assert executive privilege, which cannot be unilaterally undone by the sitting President." He addressed Biden's opposition to the assertion, stating that "President Biden's determination not to assert executive privilege therefore does not defeat his claim of immunity."
MAINE IN CRISIS: OVERCROWDED HOMELESS SHELTERS AND TENT CITIES AMIDST INFLUX OF IMMIGRANTS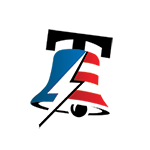 Navarro was indicted and charged by a grand jury in June 2022 with two counts of Contempt of Congress for allegedly failing to comply with the committee's subpoena, which demanded his appearance, answers to questions, and the submission of documents. The first count pertains to his failure to provide documents, while the second count is for not appearing for the deposition.
In June 2022, he was arrested at DC's National Airport while attempting to board a flight to Nashville. The arrest involved handcuffs and leg irons, and Navarro was not allowed to contact an attorney, which violated his Miranda rights. Judge Mehta criticized the arrest, stating that it was not an appropriate way for law enforcement to handle the situation. Mehta expressed surprise that self-surrender was not offered as an alternative.
The committee's subpoena was issued on February 9, 2022, and required Navarro to appear and submit documents by February 23, 2022, with a deposition scheduled for March 2, 2022. The indictment alleges that Navarro refused to comply with these demands. If convicted, Navarro could face up to one year in prison and a $100,000 fine per count.