His first post since his reinstatement was a mug shot of himself, accompanied by the phrases "ELECTION INTERFERENCE" and "NEVER SURRENDER!" The tweet also contained a link to a fundraising page.
Trump's Twitter account was suspended following the Capitol riot on January 6, 2021. However, his account was reactivated after the platform was acquired by billionaire entrepreneur Elon Musk. Despite the reinstatement, Trump refrained from posting until Thursday.
August 25, 2023
Earlier on Thursday, Trump was taken into custody in Atlanta, Georgia. Following his surrender, he stated, "We did nothing wrong at all. And we have every right, every single right, to challenge an election that we think is dishonest." The authorities subsequently released his mug shot.
WATCH: MORE VIOLENT PROTESTORS IN NYC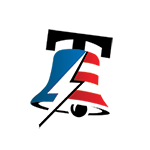 According to the indictment, Trump, along with several others, is accused of attempting to manipulate Georgia's 2020 election results in his favor. The indictment reads, "Defendant Donald John Trump lost the United States presidential election held on November 3, 2020. One of the states he lost was Georgia." It further alleges that Trump and the other defendants refused to accept his loss and knowingly conspired to unlawfully alter the election outcome in his favor.
WATCH: SEN JOSH HAWLEY ADDRESSING BIDEN ADMIN CONSTANTLY VIOLATING FREEDOM OF SPEECH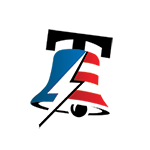 August 25, 2023
The indictment claims that this conspiracy involved a common plan to commit two or more acts of racketeering activity in Fulton County, Georgia, elsewhere in the state, and in other states.