Senator Paul is currently seeking an "official criminal referral" of Dr. Fauci to the Department of Justice, alleging that the latter lied under oath.
Senator Paul stated, "I don't think there's ever been a clearer case of perjury in the history of government testimony, and I don't say that lightly." He further claimed that Dr. Fauci had categorically denied that the government had funded gain-of-function research.
However, according to Senator Paul, the Government Accountability Office (GAO) has since confirmed that the funding originated from the National Institutes of Health (NIH). He also cited the acting director of the NIH, Lawrence Tabak, who allegedly admitted in writing that the funding came from the NIH.
WATCH: MORE VIOLENT PROTESTORS IN NYC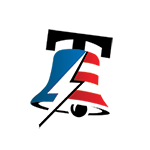 The Senator continued, "But now we have, really, the smoking gun, and that is Fauci in private saying the opposite of what he was saying in public when he was publicly telling me that absolutely, we do not fund gain-of-function research in China." He accused Dr. Fauci of privately expressing suspicion that the virus had been manipulated, while publicly denying any involvement in funding gain-of-function research in China.
COP28 NEWS: BIDEN AIMS TO SLASH 'SUPER POLLUTANT' EMISSIONS AND LEAD GLOBAL CLIMATE ACTION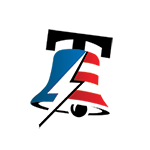 August 13, 2023
Senator Paul also criticized Attorney General Merrick Garland for his alleged refusal to act on the matter, stating, "So he's caught dead to rights here, but we have an incredibly partisan Attorney General [Merrick] Garland, who is refusing to act." He further claimed that the current administration is biased, stating, "You don't get prosecuted if you're a Democrat under this administration, no matter what you do."
WATCH: SEN JOSH HAWLEY ADDRESSING BIDEN ADMIN CONSTANTLY VIOLATING FREEDOM OF SPEECH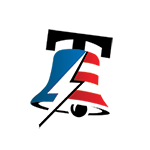 The Senator referred to an email from February 2020, in which Dr. Fauci detailed a call with British medical researcher Jeremy Farrar, then director of the Wellcome Trust.
In the email, Dr. Fauci reportedly stated that those on the task-force call, including Francis Collins, former director of the National Human Genome Research Institute, and other "highly credible" scientists with expertise in evolutionary biology, expressed concern about the "fact upon viewing the sequences of several isolates of the nCoV, there were mutations in the virus that would be most unusual to have evolved naturally in the bats and that there was a suspicion that this mutation was intentionally inserted."
GREG GUTFELD DEFENDS ELON MUSK AND UNLEASHES A BOLD MESSAGE ON FREE SPEECH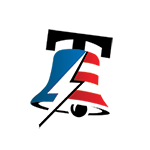 Dr. Fauci has consistently denied these allegations, insisting that he had "never lied before Congress" during prior testimony in May. He told Senator Paul, "you don't know what you're talking about," and further denied that the NIH funded gain-of-function research, despite Senator Paul citing a journal article titled "Discovery of a rich gene pool of bat SARS-related coronaviruses."