The Wisconsin Institute for Law & Liberty (WILL) sent a letter to Appleton East High School, condemning the "Freshmen Students of Color" event as racially segregated and demanding an explanation from school officials.
The event, scheduled for August, is part of the freshmen orientation and will be held on two separate nights. One night is designated exclusively for "Freshmen Students of Color" and their families.
WILL's letter demanded that the school remove the post promoting the event and open the back-to-school nights to students of all races. Failure to comply would result in WILL filing a formal complaint with the Office of Civil Rights, United States Department of Education.
WATCH: SENATOR BLACKBURN HUNTING AFTER EPSTEIN'S FLIGHT LOG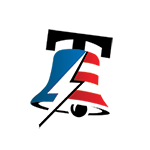 WILL's letter stated, "To the extent you still would like a freshman open house on August 15, you must make clear that all students—regardless of race—are welcome. If, however, you do not remove the post or adjust the program by Monday, August 14, we will file a formal complaint with the Office of Civil Rights at the United States Department of Education. In our complaint, we will seek a formal investigation of this event."
WATCH VIVEK RAMASWAMY TALKING TO FORMER FBI AGENTS ON HIS IOWA CAMPAIGN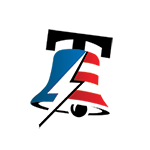 August 11, 2023
Dan Lennington, Deputy Counsel for WILL, expressed outrage at the school's decision, saying, "Entering high school as a freshman is an exciting and sometimes anxiety-producing event. It's simply outrageous that Appleton East is picking and choosing among its incoming freshmen based on race, giving some preferred races a back-to-school night two weeks earlier than other less-preferred races. We're calling on the District leadership to reject this racist event."
NEW YORK CITY MAYOR ERIC ADAMS' APPROVAL RATINGS HIT RECORD LOW AMID IMMIGRATION CRISIS AND SCANDALS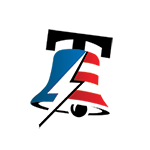 WILL also cited the U.S. Supreme Court's decision on Students for Fair Admissions v. Harvard, which determined that race-based discrimination is unconstitutional. The organization argued that the United States Constitution guarantees "equality of treatment before the law for all persons without regard to race or color."
CONGRESSMAN'S FESTIVE TROLL: REP. MIKE COLLINS' CHRISTMAS DISPLAY TAKES AIM AT HUNTER BIDEN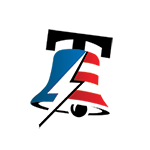 Superintendent Greg Hartjes expressed surprise at the negative reaction to the event, particularly on Facebook, where the event's post received several critical comments. Hartjes emphasized the importance of the transition to ninth grade and its impact on students' success in high school. He stated, "We really are surprised by the negative response this is getting — primarily on Facebook."
MARICOPA COUNTY REPUBLICANS SEEK REMOVAL OF 'FRAUDULENTLY ELECTED' ARIZONA ATTORNEY GENERAL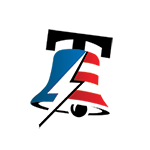 In response to WILL's letter, Appleton Area School District officials issued a statement clarifying the intent of the Freshmen Meet and Greet event. They emphasized that the event is open to all incoming 9th-grade Appleton East students and their families. The district also highlighted four additional opportunities for 9th-grade students to ensure their success in high school and connect with the staff who will support them.