Proterra, a Bay Area-based electric bus and battery maker, filed for Chapter 11 citing market and macroeconomic challenges that hindered its scaling efforts. The company, valued at $1.6 billion when Biden assumed office, closed with a market value of $362 million.
This development raises questions about the President's endorsement of the company and his commitment to the electric vehicle industry.
President Biden had pledged over $10 billion from his bipartisan infrastructure plan towards zero-emission transit and school bus programs. He has repeatedly praised Proterra and even virtually toured one of its facilities.
WATCH: MORE VIOLENT PROTESTORS IN NYC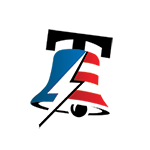 In April 2021, he expressed his desire for the US to catch up with China in the electric vehicle market, stating, "We're going to end up owning the future if we keep doing what we're doing." However, these remarks now appear questionable in light of Proterra's bankruptcy.
WATCH: SEN JOSH HAWLEY ADDRESSING BIDEN ADMIN CONSTANTLY VIOLATING FREEDOM OF SPEECH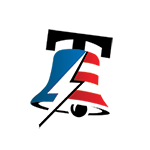 August 09, 2023
Ethics concerns were raised when it was revealed that Energy Secretary Jennifer Granholm held between $1 million and $5 million in Proterra stock. Calls for her divestment were made, as her investments in the company raised questions about potential conflicts of interest. Granholm eventually sold hundreds of thousands of shares in May 2021, earning a profit of $1.6 million. It is worth noting that she had served on Proterra's board until just before her Senate confirmation hearing in January 2021.
GREG GUTFELD DEFENDS ELON MUSK AND UNLEASHES A BOLD MESSAGE ON FREE SPEECH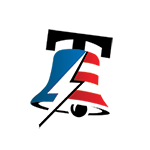 Furthermore, President Biden appointed Proterra's CEO, Gareth Joyce, to the President's Export Council in February 2023. The White House praised Joyce's leadership in growing Proterra's EV battery manufacturing footprint and accelerating the transition to zero-emission solutions for transit and commercial vehicles. However, with Proterra's bankruptcy, the wisdom of this appointment is now being questioned.
FORMER MEMPHIS POLICE OFFICER CHARGED IN TYRE NICHOLS' DEATH HAD TROUBLING PAST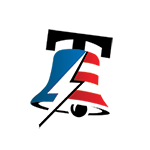 The bankruptcy of Proterra also raises concerns about the quality of its products. Philadelphia purchased a fleet of Proterra buses in 2019, but they had to be taken out of service in February of the following year due to defects.
Sources familiar with the situation blamed a defect in the buses' plastic chassis that led to cracking. This incident highlights the importance of ensuring the reliability and safety of electric vehicles, especially when public funds are involved.
HOUSE GOP CHALLENGES HUNTER BIDEN'S DEFENSE, AFFIRMS SUBPOENA POWER IN ONGOING IMPEACHMENT INQUIRY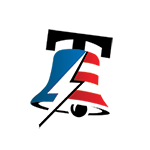 As President Biden's support for Proterra comes under scrutiny, questions arise about the viability of the electric vehicle industry and the potential risks associated with government investments in specific companies.
The bankruptcy of Proterra serves as a reminder that the success of the electric vehicle market is not guaranteed, and careful consideration must be given to the financial stability and quality of companies in this sector.