The request, which will be included in the supplemental budget proposal for Ukraine, is part of a larger effort to counter China's growing threat to Taiwan.
The Office of Management and Budget is expected to submit the proposal to Congress this month. If approved, it would mark the first time Taiwan receives arms through the taxpayer-funded system known as "foreign military financing."
The Biden administration had previously pledged up to $345 million in weapons stockpiles for Taiwan, as China has increased its military presence near the island.
The request to Congress is separate from the $345 million weapons aid package that is currently being prepared for Taiwan. This aid package was obtained through the Presidential Drawdown Authority (PDA), which allows the transfer of weapons from the U.S. military stockpile. While the PDA has been used over 40 times to provide weapons to Ukraine since the start of its conflict with Russia, this is the first time it is being utilized for Taiwan.
WATCH: TENSIONS BUILD IN NYC BETWEEN BLACKS AND ILLEGALS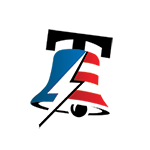 August 03, 2023
Eric Sayers, managing director at Beacon Global Strategies, described the potential approval of arms funding for Taiwan as a "monumental step" that demonstrates the U.S. government's commitment to deterrence in the Taiwan Strait. He noted that while the U.S. has previously sold military equipment to Taiwan, the use of drawdown authority and foreign military financing represents a significant escalation of support.
REVEALING THE FACES OF FREEDOM: IDENTITIES RELEASED FOR SECOND BATCH OF FREED ISRAELI HOSTAGES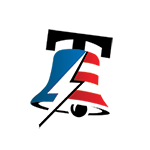 The urgency to provide aid to Taiwan stems from increasing threats from China, which claims sovereignty over the island and has shown hostility towards countries that intervene on Taiwan's behalf.
In response to visits by Taiwanese President Tsai Ing-wen and former Speaker of the House Nancy Pelosi to the U.S., China conducted military drills and launched simulated precision strikes on Taiwan. During his visit to Beijing, Secretary of State Antony Blinken stated that the Biden administration does not support Taiwan's independence from China.