The Islamic State of Iraq and al-Sham in Khorasan Province, commonly known as ISIS-K, claimed responsibility for the attack in Bajaur, Khyber Pakhtunkhwa province, located in northwestern Pakistan. This information was obtained from a statement shared by the ISIS-affiliated Amaq News Agency.
According to The Associated Press (AP), the suicide bomber detonated an explosive vest during the rally. The motive behind the bombing was reportedly the group's ongoing war against democratic regimes that it deems un-Islamic. The attack resulted in the deaths of five children, with nearly 200 people sustaining injuries.
WATCH: TENSIONS BUILD IN NYC BETWEEN BLACKS AND ILLEGALS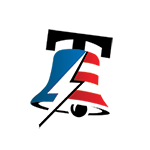 August 01, 2023
The political rally was attended by approximately 1,000 individuals, many of whom were chanting "God is great" to welcome the leaders of the Islamist Jamiat Ulema Islam-Fazl (JUI-F) party. The bomb detonated just as the leaders were arriving, causing significant casualties. The AP reported that this attack is one of the deadliest incidents in the volatile border region in the past decade. It occurred mere hours before the arrival of Chinese Vice Premier He Lifeng, who was visiting Pakistan to commemorate the ten-year anniversary of the China-Pakistan Economic Corridor. It is worth noting that the JUI-F party has ties to the Taliban, a group that ISIS-K opposes.
WATCH RON DESANTIS ASKED ABOUT DIGITAL CURRENCIES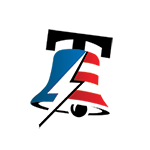 Footage of the attack, published by the Hindustan Times, reveals that the explosion took place near the stage where several JUI-F party leaders were seated. One of the leaders, Maulana Ziaullah Jan, was tragically killed. Another party leader, Abdul Rasheed, was in the process of arriving when the attack occurred.
CHRIS CHRISTIE THINKS HE KNOWS WHO IS TO BLAME FOR THE RISE IN ANTI-SEMITISM AND ISLAMOPHOBIA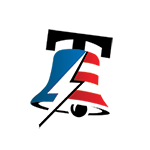 The JUI-F party, as well as the U.S. and Russian embassies in Islamabad, have condemned the attack, according to the AP.
This is not the first time that ISIS-K has claimed responsibility for a major attack. In August 2021, the group asserted its involvement in the Kabul Airport attack, which resulted in the deaths of at least 13 U.S. service members and 170 Afghans during the withdrawal of U.S. troops.
PRESIDENT BIDEN'S 81ST BIRTHDAY SPARKS INTENSIFIED DEBATE ON COGNITIVE DECLINE: FORMER WHITE HOUSE PHYSICIAN ISSUES DIRE WARNING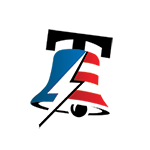 The situation in Pakistan remains tense as authorities investigate the attack and work to ensure the safety of its citizens. The international community continues to monitor the region closely, as acts of terrorism pose a significant threat to stability and peace.