The Sunrise and Moorlands Elementary School principals, Michael and Meghan Griffin, respectively, were placed on holiday through the end of the academic year due to the ensuing investigation.
The incident came to light on April 30th when law enforcement responded to a disturbance call at a QFC grocery store in Redmond. On arrival, officers found Michael Griffin in an alarming condition. As stated in the police report obtained by The Post Millennial, Michael appeared "in a paranoid state likely under the influence of cocaine."
June 03, 2023
One officer noticed white powder on his lips and dilated pupils, commonly associated with cocaine use. The principal also made what the officers reported as "delusional statements."
WATCH: VIVEK ANSWERING "GLOBALIZATION DID NOT LIVE UP TO ITS PROMISE"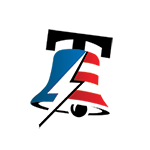 In a surreal twist, Michael Griffin attempted to hand the responding officer two bags filled with documents and valuables, convinced he could not safely keep them home. He seemed to believe his wife was communicating with him through notes and was in grave danger. He was quoted as saying, "My wife is Megan Griffin, we go to Las Vegas all the time, someone got ahold of her and…their…it's like a trafficking thing."
AMERICA LOVES TRUMP! WATCH HIM AT THE SOUTH CAROLINA V. CLEMSON GAME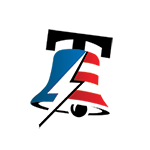 In his drug-fueled state, Griffin seemed to see threats all around him. He pointed at uninvolved bystanders, claiming there was a "team" of them, and expressed the belief that individuals were watching his white car in the parking lot. Among other paranoid assertions, he said his conviction that someone was attempting to break into his vehicle through an Amazon truck parked nearby.
NORTH KOREA'S NEW GUARD POSTS AND MILITARY SATELLITE LAUNCH ESCALATE TENSIONS ALONG BORDER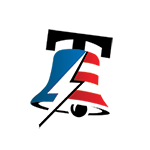 The incident was even more alarming when it was discovered that Griffin had carried a loaded Glock-19 to the grocery store. The firearm was reportedly chambered and unsecured in his front sweatshirt pocket and was later taken into police evidence for safekeeping.
REPUBLICAN NATIONAL COMMITTEE (RNC) FACES FINANCIAL PRECIPICE AHEAD OF 2024 ELECTION: CAN THE PARTY REBOUND?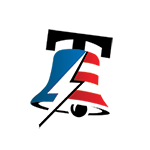 Meanwhile, Meghan Griffin was found inside the grocery store with her daughters. She was visibly upset and expressed concern for her missing 10-year-old son, who fled the scene after his father's instruction. The boy was later found safe across the street at a nearby business.
BALLISTIC MISSILES LAUNCHED BY HOUTHIS NARROWLY MISS U.S. NAVY WARSHIP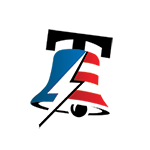 According to her statement to the police, Meghan denied Michael's paranoid assertions about her affair with a college friend. She noted that his delusional state had worsened over the past month, and it was not the first time he had confronted strangers.
THREE PALESTINIAN MEN INJURED IN BURLINGTON SHOOTING; AUTHORITIES INVESTIGATE POSSIBLE HATE MOTIVE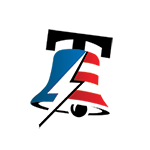 Following the incident, Michael Griffin was involuntarily admitted to the hospital. His brother, Gerald Griffin, later turned in two additional firearms belonging to Michael to the Redmond Police Department, voicing his concerns about his brother's declining mental state.
CHICAGO HIGH SCHOOL'S CONTROVERSIAL 'AFFINITY CLASSES' AIM TO BOOST MINORITY STUDENT SUCCESS THROUGH SEGREGATION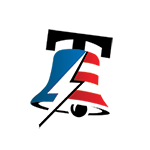 The Northshore School District responded to the incident by placing Michael Griffin on leave as of May 9. Meghan Griffin was also placed on leave on May 30, following the District's awareness of statements made by her in a police report.
In a handwritten statement to Redmond Police, Meghan Griffin revealed, "Our recreational drug use began about a year ago while on vacation. It increased recently." She went on to disclose that their primary care doctor had urged them to cease their cocaine use in March of 2023, expressing concerns over the potential of the drug to cause delusions.
SENATOR TOM COTTON CALLS FOR 'MASSIVE RETALIATION' AGAINST IRAN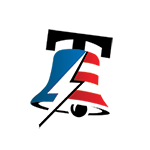 No criminal charges have been filed as of yet, but Redmond police have applied for an Extreme Risk Protection Order and have confiscated Michael Griffin's firearms. The department voiced its fears that "Griffin's paranoia will only continue to increase and could cause him to end up in an altercation with an uninvolved party."
TOP PROSECUTOR DECLARES 2024 RUN FOR PENNSYLVANIA ATTORNEY GENERAL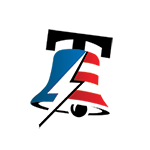 The police department expressed additional concerns about Griffin's access to firearms, especially given his role as an elementary school principal. The District has assured concerned parties that it will persist with its investigations and implement appropriate measures in light of the findings.
RUSSIAN-ISRAELI HOSTAGE RECOUNTS DARING ESCAPE FROM HAMAS CAPTIVITY AMIDST GAZA CHAOS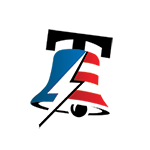 These events have cast a cloud of uncertainty and concern over the Northshore School District. As the administrative body attempts to navigate through this complex situation, its priority remains the welfare of the students under the purview of the two principals. Parents and guardians of Sunrise and Moorlands Elementary School students have been alerted to the ongoing situation.
U.S. BORDER PATROL'S TUCSON SECTOR SHUTS DOWN SOCIAL MEDIA AMID UNPRECEDENTED SURGE IN MIGRANT CROSSINGS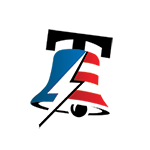 The suspension of the Griffins has spurred an intense debate about the need for increased scrutiny of school personnel and the broader issues of drug use among educators. As principals, the Griffins were the guiding forces in their respective schools, responsible for young learners' academic and moral leadership. The disclosure of their drug use has dealt a significant blow to parents' trust in educators.
TOP GOP DONOR GIVES HIS PLEDGE TO DONALD TRUMP IN 2024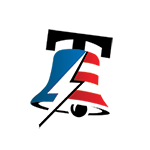 This incident is a stark reminder of the clandestine menace that recreational drug use can present, even in seemingly unlikely individuals. "The doctor told us we needed to stop the use of cocaine and that at the next check-up, the doctor would do a full workup to check for anything else that could be causing the delusions," Meghan Griffin noted in her statement, underscoring the powerful, destructive impact that the drug has had on her husband's mental state.
KNIFE-WIELDING SON'S SHOCKING MIDTOWN MANHATTAN DRAMA: A HEROIC DOG WALKER'S 911 CALL SAVES MOTHER'S LIFE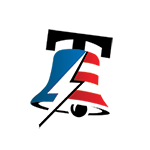 As the investigation continues, the District is grappling with the fallout of this incident. In the interim, substitute principals have been appointed to ensure the smooth operation of Sunrise and Moorlands Elementary Schools. The District has also made counseling services available to students who might be disturbed by recent events.
The Northshore School District expressed its commitment to take all necessary steps to safeguard its students' well-being. They concluded, "We will continue investigating and take appropriate action."