The Post Millennial reports that Tizon was arrested in March 2022 for trespassing on the campus to hand out copies of the United States Constitution.
Tizon was representing ASU's Young Americans for Liberty student organization and handing out copies of the Constitution when he was apprehended for supposedly not adhering to the university's free speech policies. That policy requires that the activities he was engaged in are only conducted within certain areas of the campus. He was convicted and ordered by the University Lakes Justice Court to pay a fine and perform some community service.
Tizon appealed to the Maricopa County Circuit Court with pro bono lawyers and won his case. The court stated that what happened to Tizon was an "obvious violation of his First Amendment rights."
May 20, 2023
Tizon said on Monday that after the charges were dropped, "Free Speech is the cornerstone of American values," and "It is refreshing to see that the Arizona justice system finally recognizes this after more than a year of wrongful prosecution."
WATCH: VIVEK ANSWERING "GLOBALIZATION DID NOT LIVE UP TO ITS PROMISE"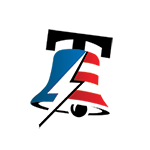 LJC President Jacob Huebert was also pleased with the outcome and stated: "What could be more obviously constitutional than handing out copies of the Constitution?"
He added: "We're pleased the State has finally recognized the force of our arguments," and "but now we expect ASU to update its policies to fully protect the rights of all students to speak on campus."
AMERICA LOVES TRUMP! WATCH HIM AT THE SOUTH CAROLINA V. CLEMSON GAME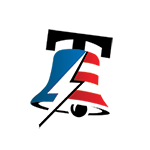 Director of Student Rights at YAL, JP Kirby, accused Arizona State University of using its free speech policies to target Tizon for years. He stated that ASU officials had used bureaucratic means to take out personal grudges against YAL and Tizon.
He stated that he was glad that the court came down on the right side of this decision from his point of view.