The collection, released ahead of what is known as "pride" month, features items for both adults and children. The far-left uses the artificial designation of the month to further radical gender ideology, which teaches that biology does not matter and gender does not correspond with an individual's biological sex, leading to the other erasure of women.
The "tuck-friendly" bathing suit, created with Humankind, provides comfort and confidence to biological men who wish to tuck their genitals away to appear more feminine.
May 19, 2023
The pride section, which is routinely placed toward the front of the department stores, also features shirts with declarations such as "Live Laugh Lesbian," "Not a Phase," "Queer Queer Queer Queer," and "Super Queer."
WATCH: VIVEK ANSWERING "GLOBALIZATION DID NOT LIVE UP TO ITS PROMISE"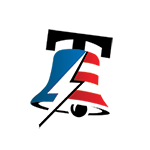 May 19, 2023
Target's pride collection also includes items specifically for children and babies. The department store features onesies and shirts reading "Bien Proud!" in the colors of the "Progress Pride" flag, which contains additional colors for minorities and transgender individuals.
AMERICA LOVES TRUMP! WATCH HIM AT THE SOUTH CAROLINA V. CLEMSON GAME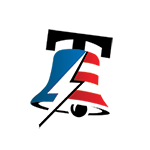 One baby bib reads, "I Am Proud of You Always," the store offers an array of other pride-themed items for children and babies, from dresses to shoes to socks. The company also features a "family" section with matching pride items for family members.
SUSPECT IN SHOOTING OF THREE PALESTINIANS IN VERMONT ENTERS PLEA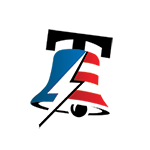 Target's push for transgender ideology is unsurprising, as the company has collaborated with "queer-owned" brands, even promoting chest binders to flatten women's breasts.
Years prior, Target made waves after doing away with gender-based labeling in the toy aisle to "help strike a better balance" and cater to those who were "frustrated or limited by the way things are presented." Target also prompted boycotts after allowing men to use women's restrooms in the name of woke.