Despite their prevalence worldwide, the communist-looking Fetterman, who is running for the open Keystone State Senate seat against Republican Dr. Mehmet Oz, has been an unrestrained rival of voter ID laws in America. Even though illegal immigrants being released on the border are being given IDs, Fetterman maintains that requiring actual citizens to have them is a racist policy.
Falling in line with the progressive orthodoxy, Fetterman has decried voter ID laws as "insidious and unnecessary" throughout his tenure as the Keystone State's lieutenant governor.
Fetterman went as far as to argue that the laws — the standard in most nations worldwide — suppressed the vote and announced he was "horrified" by Republicans' push for the measures in Pennsylvania and nationwide.
WATCH: SENATOR RUBIO WANTED THIS ON CAMERA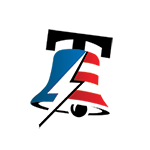 Fetterman further stated that poorer Americans and "people of color" are less likely to have their ID on them at any given moment, like when voting for an elected official.
"In my state, they are going to pass, attempt to pass a constitutional amendment making sure that universal voting ID for every time you vote, not just when you sign up to vote, but every time you vote," Fetterman announced in December 2021.
WATCH: A PATRIOT COMES TO PROTEST AND PRO-PALESTINIANS ARE TRYING TO STEAL HIS AMERICAN FLAG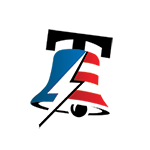 "Because they understand that at any given time, there are tens of thousands of Pennsylvanians who typically are on the poorer side and are people of color that are less likely to have their ID at any one given time," the Democrat nominee went on.
READ THE LETTER: HARVARD BILLIONAIRE ALUM SAYS SCHOOL HAS 'LOST ITS WAY' AND SHOULD NOT GIVE IN TO 'RADICAL LEFT-WING' FACULTY MEMBERS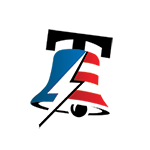 According to a 2015 study by Project Vote, 87 percent of Black voters reported having a government ID while 13 percent announced that they did not.
Ninety percent of Hispanic voters reported having government IDs, while 10 percent did not. Ninety-five percent of White American voters reported having government IDs while five percent did not.
WATCH: CITY OF LOS ANGELES TERMINATED 22 YEAR VETERAN FIREFIGHTER PARAMEDIC OVER HIS CONTROVERSIAL STANCE (VIDEO)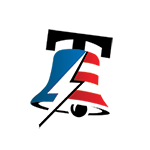 Voter ID laws are popular among a vast supermajority of Americans and the supermajority of Black and non-White voters.
The measures are used in 46 out of 47 European countries sans the United Kingdom, though former Prime Minster Boris Johnson backed them, according to a 2021 Crime Prevention Research Center study.
THIS UNLIKLEY BUNCH ARE ON TIME MAGZINE'S 2023 PERSON OF THE YEAR LIST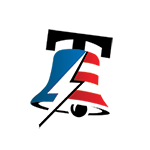 Other national Democrats have been outspoken against voter ID, such as Vice President Kamala Harris, who claimed rural Americans had difficulty photocopying their IDs to vote.
Georgia Democrat gubernatorial candidate Stacey Abrams flipped on the subject of voter ID laws last year and Peach State Senator Raphael Warnock joined her.
SEE GOVERNOR KRISTI NOEM CALL OUT CONGRESS OVER THESE BOLD MOVES BY CHINA ON U.S. SOIL (VIDEO)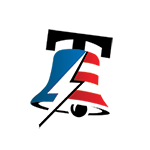 Voter ID became a subject of an intense national debate that Democrats ended up losing out on as they tried to jam through a voting rights overhaul through Congress.
COMPOUNDING EXISTING HARM: NEW GENDER DYSPHORIA STUDY SHOWS 'SHOCKING' RESULTS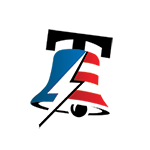 The change in tone arriving from the Democrats could be due to the American public's positive sentiment toward the policies the blue party decried as "racist."
Fetterman's campaign did not respond to Fox News Digital's request for comment.