Democrats give Biden high marks on his government experience (92%), his policy knowledge and experience (86%), and his attempts to unify the country (85%), yet when it comes to him mounting another campaign in 2024, 56% announce he should bow out, a USA Today/Ipsos survey issued Sunday reveals.
Only 44 percent say Biden should run again.
Furthermore, women (55%) and people between the ages of 18 and 34 (53%) are less likely than men (67%) and people 55 and older (65%) to think that Biden can win in 2024.
WATCH: SENATOR RUBIO WANTED THIS ON CAMERA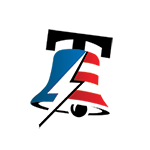 In contrast, 59% of Republicans say Trump should be the GOP nominee and deserves to be elected, while 41% disagree, opting to see someone else leading the party and nation.
Asked what traits describe Trump, 90% of Republicans announce he is "willing to use all tools" at his disposal to get things done, 87% say he "fights for the people he represents," and 86% think that he will fight against "woke corporations and cancel culture."
WATCH: A PATRIOT COMES TO PROTEST AND PRO-PALESTINIANS ARE TRYING TO STEAL HIS AMERICAN FLAG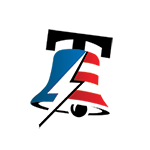 And 82% lauded Trump for standing up for the "freedom and dignity of all Americans," while 82% believe he can win and 59% say he is like them.
The survey comes as few national Democratic lawmakers will say they want to see a Biden campaign in 2024.
WATCH: CITY OF LOS ANGELES TERMINATED 22 YEAR VETERAN FIREFIGHTER PARAMEDIC OVER HIS CONTROVERSIAL STANCE (VIDEO)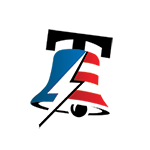 According to the survey, 46% of those surveyed ranked inflation or increasing costs as the top problem facing the nation, matters that are bedeviling the Biden administration as it struggles to curb four-decade-high inflation rates.
AVOIDING THE MOUSE TRAP: SHOCKING NEW REPORT SHOWS JUST HOW DEEP DISNEY'S TAX PERKS GO OVER 50 PLUS YEARS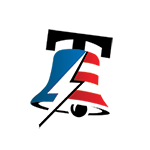 Republicans listed inflation as their top concern (58%) along with immigration (32%), while Democrats picked gun violence (40%) and climate change (35%).
The poll surveyed 2,345 adults between Aug. 18 and 22.
Meanwhile, Republican voters are more likely to say the Democratic Party is more effective at pushing their agenda (31% vs 21% for the Republican Party); a similar percentage of Democratic voters say the same of the Democratic Party (32%).
THIS UNLIKLEY BUNCH ARE ON TIME MAGZINE'S 2023 PERSON OF THE YEAR LIST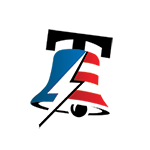 Though Democrats hold an advantage on efficacy in Washington, more Republican voters announce that Republican leaders can win elections than Democratic voters say regarding Democrats. The same is true when it comes to how each party's base feels about their leadership being effective communicators and campaigners. Forty-three percent of Republican voters say "effective communicators and campaigners" describes Republican leadership a fair amount, versus 34% of Democratic voters who feel that way about Democratic leadership.