The $164,816 salary Warnock obtained from the Senate in 2021 stood for just a fraction of the total income he garnered throughout the year, his financial disclosure shows. The Georgia Democrat also received $120,965 for his service as the head pastor of Ebenezer Baptist Church in Atlanta and a $243,750 advance for his memoir, "A Way Out of No Way."
Warnock's combined income of $532,781 in 2021 is more than twice the $221,601 he earned in 2020 before he defeated former Georgia GOP Sen. Kelly Loeffler in early 2021, the Washington Free Beacon reported.
WATCH: SENATOR BLACKBURN HUNTING AFTER EPSTEIN'S FLIGHT LOG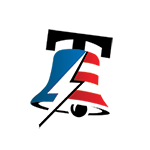 Warnock had slammed Loeffler during his 2020 campaign for using her position in the Senate for her personal enrichment.
Warnock took advantage of a little-known Senate loophole to gather so much from Ebenezer Baptist Church in 2021.
WATCH VIVEK RAMASWAMY TALKING TO FORMER FBI AGENTS ON HIS IOWA CAMPAIGN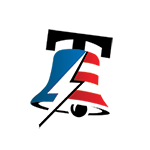 House and Senate rules forbid lawmakers from earning more than 15% of their congressional pay in outside salary, which in Warnock's case would have been around $25,000 in 2021.
However, Warnock was able to rake $120,965 from the church in 2021 because he classified all the proceeds as benefits from the church. Benefits are not subject to the outside income limits, the Atlanta Journal-Constitution reported.
NEW YORK CITY MAYOR ERIC ADAMS' APPROVAL RATINGS HIT RECORD LOW AMID IMMIGRATION CRISIS AND SCANDALS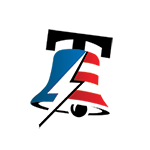 Most of the religious benefits Warnock received in 2021, $89,000, came in the form of housing payments that the senator's campaign described as a "personal parsonage allowance."
Warnock's Atlanta home is worth just over $1 million, according to Fulton County property records reviewed by the Atlanta Journal-Constitution. The Senate Ethics Committee signed off on Warnock's pastoral benefits package, he reported in his 2021 financial disclosure.
CONGRESSMAN'S FESTIVE TROLL: REP. MIKE COLLINS' CHRISTMAS DISPLAY TAKES AIM AT HUNTER BIDEN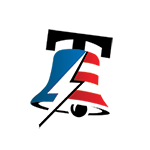 "Receipt of benefits from Ebenezer Baptist Church approved by Senate Ethics Committee for CY 2021," Warnock reported.
Warnock's financial boon in 2021 came amid claims from his ex-wife in February that year that the senator had left her "financially strapped" over unpaid child care expenditures despite his "substantial" increase in income from his new position in the Senate.
MARICOPA COUNTY REPUBLICANS SEEK REMOVAL OF 'FRAUDULENTLY ELECTED' ARIZONA ATTORNEY GENERAL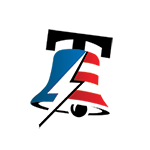 Warnock faces Republican challenger Herschel Walker in this November's midterm elections. Warnock held a slight polling lead of 47.6% to Walker's 43.2% in July, according to the RealClearPolitics average.
The Georgia Democrat has previously criticized former opponents for accepting similar contributions, blaming high drug prices on Big Pharma donations to "Washington insiders like Kelly Loeffler."