"FBI BURIED THE HUNTER BIDEN LAPTOP STORY BEFORE THE ELECTION," Trump declared on his Truth Social platform. "REMEDY: Declare the rightful winner or, this would be the minimal solution, declare the 2020 Election irreparably compromised and have a new Election immediately!"
Trump has long argued that the 2020 election was "rigged" or "stolen" after President Joe Biden hit him with 306 votes to Trump's 232 in the 2020 Electoral College. Often, Trump has presented disputed allegations of voter fraud to back his claims that the 2020 election was rigged. Election officials and the courts have roundly rejected such claims, and experts quickly note there is no constitutional provision for an election do-over.
WATCH: SENATOR RUBIO WANTED THIS ON CAMERA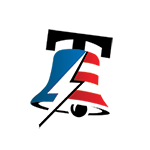 On Truth Social, Trump also contended that suppression of the laptop story amounted to "massive FRAUD & ELECTION INTERFERENCE at a level never seen before in our Country." In an earlier post, he pondered when FBI employees would push back against the agency's actions.
READ THE LETTER: HARVARD BILLIONAIRE ALUM SAYS SCHOOL HAS 'LOST ITS WAY' AND SHOULD NOT GIVE IN TO 'RADICAL LEFT-WING' FACULTY MEMBERS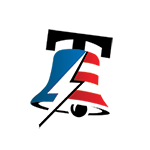 "When are the great Agents, and others, in the FBI going to say 'we aren't going to take it anymore,' much as they did when James Comey read off a list of all of Crooked Hillary Clinton's crimes, only to say that no reasonable prosecutor would prosecute," he said.
WATCH: A PATRIOT COMES TO PROTEST AND PRO-PALESTINIANS ARE TRYING TO STEAL HIS AMERICAN FLAG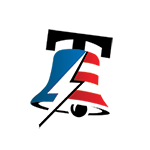 Last week, Zuckerberg made headlines by recounting the FBI warning to podcast guru Joe Rogan. He also regretted Facebook's throttling of the New York Post's story on the laptop in October 2020.
"The background here is the FBI basically came to us, some folks on our team, and was like, 'Hey, just so you know, you should be on high alert ... we thought there was a lot of Russian propaganda in the 2016 election. We have it on notice that there's about to be some kind of dump similar to that. So just be vigilant,'" Zuckerberg told Rogan.
AVOIDING THE MOUSE TRAP: SHOCKING NEW REPORT SHOWS JUST HOW DEEP DISNEY'S TAX PERKS GO OVER 50 PLUS YEARS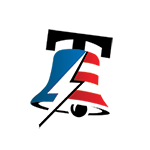 The bureau backed its actions. "The FBI routinely notifies U.S. private sector entities, including social media providers, of potential threat information so that they can decide how to better defend against threats," the FBI said in a statement. The FBI added that the bureau has "provided companies with foreign threat indicators to help them protect their platforms and customers from abuse by foreign malign influence actors."
THIS UNLIKLEY BUNCH ARE ON TIME MAGZINE'S 2023 PERSON OF THE YEAR LIST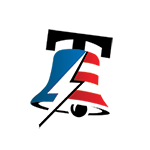 Meta, the parent company of Facebook, responded with its own statement, "The FBI shared general warnings about foreign interference — nothing specific about Hunter Biden."