The discoveries come from the latest Technometrica Institute of Policy and Politics (TIPP) polling.
"Terming the laptop 'disinformation' by the FBI, Intelligence Community, Congress, and the Biden campaign, along with Big Tech, impacted voters," TIPP President Raghavan Mayur announced. "A significant majority — 78% — believe that access to the correct information could have been critical to their decision at the polls."
President Joe Biden spread the disinformation narrative throughout the one and just debate he would do with Trump. He had shared a letter from a 51 intelligence official aligned with him, stating the laptop story was a Russian disinformation campaign, echoing the 2016 accusations of Russian meddling in the presidential election.
WATCH: SENATOR BLACKBURN HUNTING AFTER EPSTEIN'S FLIGHT LOG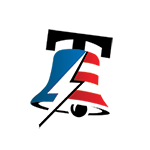 And, this week, Facebook founder Mark Zuckerberg explained in "The Joe Rogan Experience" that his Meta platforms throttled down the reach of the laptop story after getting a visit and a warning from the FBI regarding Russian disinformation.
WATCH VIVEK RAMASWAMY TALKING TO FORMER FBI AGENTS ON HIS IOWA CAMPAIGN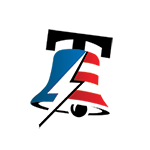 "The names have changed, but the allegations are the same, that these FBI agents were attempting to influence the outcome of the 2020 election by suppressing derogatory information about Hunter Biden and potentially Joe Biden," former National Intelligence Director John Ratcliffe announced this week.
NEW YORK CITY MAYOR ERIC ADAMS' APPROVAL RATINGS HIT RECORD LOW AMID IMMIGRATION CRISIS AND SCANDALS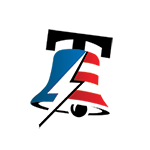 "It is the FBI that is the primary domestic authority for investigating and leading to the prosecution of election influence and election interference. It's really a problem when the agency responsible for investigating those things is engaged in them."
CONGRESSMAN'S FESTIVE TROLL: REP. MIKE COLLINS' CHRISTMAS DISPLAY TAKES AIM AT HUNTER BIDEN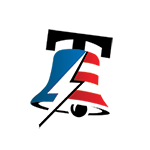 The TIPP survey discovered that 74% think that the FBI and Intelligence Community deliberately misled the public by proposing the laptop was a Russian effort to hurt Biden's candidacy.
Yet now, many Americans believe the laptop is real. Only 11% still think Biden's narrative it was Russian disinformation.
MARICOPA COUNTY REPUBLICANS SEEK REMOVAL OF 'FRAUDULENTLY ELECTED' ARIZONA ATTORNEY GENERAL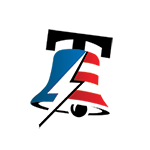 More than two-thirds of Democrats surveyed (71%) say they would have changed their vote if they had been told the truth on the laptop before the election. And 47% overall would have changed their vote.
Furthermore, the media gets failing grades of D or F from a majority in the survey (51%) for the coverage of the laptop story before the election.
BIDEN ADMINISTRATION UNVEILS BOLD PLAN TO SEIZE PHARMA PATENTS IN BID TO TACKLE THIS PRESSING ISSUE...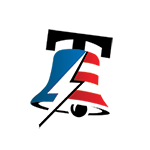 And now, 81% of Americans want a special counsel appointed to investigate Hunter Biden's laptop contents, according to the survey.
Ratcliffe tried to dispel Biden campaign backers' disinformation on the laptop, including Rep. Adam Schiff, D-Calif., calling the story "a smear on Joe Biden [that] comes from the Kremlin."