In a sequence of slamming tweets, the White House's conceded Twitter account emphasized how GOP Reps. Marjorie Taylor Greene (GA), Matt Gaetz (FL), Markwayne Mullin (OK), Kevin Hern (OK), Mike Kelly (PA), and Vern Buchanan (FL) all received loan reprieves under the Paycheck Protection Program.
"Congresswoman Marjorie Taylor Greene had $183,504 in PPP loans forgiven," the White House tweeted in response to a clip of Greene decrying the student loan forgiveness as "completely unfair."
That tweet brought a response from conservative commentator Ben Shapiro, who suggested that the PPP program was established by Congress in response to government-imposed pandemic suppression measures that shuttered businesses across the country. PPP was a program aimed at helping small businesses stay afloat amid the pandemic.
WATCH: SENATOR BLACKBURN HUNTING AFTER EPSTEIN'S FLIGHT LOG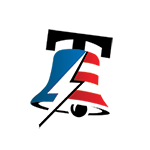 "So it is now the White House's position that if the government forces you to shut down your business and provides you just compensation to keep people employed, that's the same thing as you failing to pay the college loans you voluntarily undertook. Geniuses," he tweeted in a pointed rebuke.
WATCH VIVEK RAMASWAMY TALKING TO FORMER FBI AGENTS ON HIS IOWA CAMPAIGN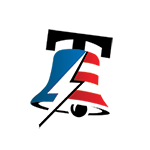 The White House also brought to attention the slew of tweets and other comments made by other Republican members of Congress.
Washington Examiner columnist Tim Carney chimed in on the exchange, accusing the White House of being dishonest with its biting tweets.
NEW YORK CITY MAYOR ERIC ADAMS' APPROVAL RATINGS HIT RECORD LOW AMID IMMIGRATION CRISIS AND SCANDALS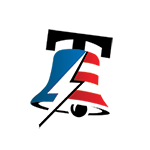 "The unavoidable premise here is that if you ever benefited from a government program, you are out of line for criticizing any other government program. It's so dishonest and foul," he tweeted.
Missing from the White House's Twitter targets were any of the Democrats who expressed concerns about the student loan forgiveness plan. A handful of Democrats in Congress, particularly ones attempting reelection in challenging races, such as Reps. Chris Pappas (NH) and Tim Ryan (OH) raised concerns about the forgiveness plan.
CONGRESSMAN'S FESTIVE TROLL: REP. MIKE COLLINS' CHRISTMAS DISPLAY TAKES AIM AT HUNTER BIDEN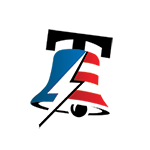 Left-leaning economists such as Larry Summers and Jason Furman also slammed the move.
On Wednesday, Biden revealed a plan to drop $10,000 worth of federal student loans from borrowers with less than $125,000 a year income, as well as $20,000 for borrowers who had Pell Grants during their schooling. Additionally, he extended the moratorium on federal student loan payments to Dec. 31.
MARICOPA COUNTY REPUBLICANS SEEK REMOVAL OF 'FRAUDULENTLY ELECTED' ARIZONA ATTORNEY GENERAL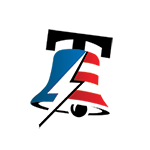 The move came after months of speculation and mounting pressure from Biden's base to provide relief to the roughly 40 million people with about $1.7 trillion in student loans.
Many Republicans, including those trolled by the White House on Thursday, decried the move as unfair to individuals who paid off their loans or refrained from taking on hefty loads of student debt.