"Congresswoman Nicole Malliotakis (@nmalliotakis) is doing a fantastic job for New York's 11th Congressional District!" Trump wrote in his official endorsement statement on Truth Social.
"A fierce advocate for the NYPD and NYFD, Nicole is working hard to uphold the rule of law, strengthen our military, support our veterans, grow the economy, protect our First and Second Amendments, and secure our border.
"Nicole Malliotakis has my complete and total endorsement!" Trump's praises have won over 93% of the midterm primary and special elections in this cycle, standing at 184-17, according to Ballotpedia.
WATCH: SENATOR RUBIO WANTED THIS ON CAMERA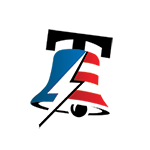 Of the 17 losses, just three have been in gubernatorial elections, and just five have been among House candidates. Trump is undefeated among his Senate endorsements.
Notably, among those eight defeats, just one incumbent candidate was Rep. Madison Cawthorn, R-N.C., who had difficult reelection before him due to various claims.
WATCH: A PATRIOT COMES TO PROTEST AND PRO-PALESTINIANS ARE TRYING TO STEAL HIS AMERICAN FLAG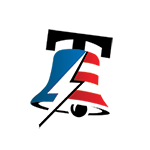 Malliotakis is running in the 11st District against John Matland. She defeated Rep. Max Rose, D-N.Y., in 2020 and might get a rematch against him this November.
Rose is running against Brittany Ramos DeBarros and Komi Agoda-Koussema in the Democrat primary Tuesday.
READ THE LETTER: HARVARD BILLIONAIRE ALUM SAYS SCHOOL HAS 'LOST ITS WAY' AND SHOULD NOT GIVE IN TO 'RADICAL LEFT-WING' FACULTY MEMBERS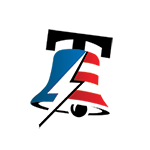 Uniformed Firefighters Association President Andrew Ansbro cited Malliotakis' role in ongoing efforts to provide for 9/11 survivors as key to earning his union's support.
"She has fought for federal benefits for our membership, and she has demonstrated time and time again that she walks the walk to benefit NYC's firefighting community and her district!" Ansbro said in a statement. "Nicole will win in November, and we are proud to partner in this effort."
WATCH: CITY OF LOS ANGELES TERMINATED 22 YEAR VETERAN FIREFIGHTER PARAMEDIC OVER HIS CONTROVERSIAL STANCE (VIDEO)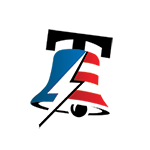 The UFA represents about 20,000 current and retired FDNY members.
Malliotakis also secured approval earlier this month from the Uniformed Fire Officers Association, which supported Rose in 2020.
Public sector unions have an excessive influence on Staten Island, the most Republican of the five boroughs and where many firefighters, cops, and other city workers live.
AVOIDING THE MOUSE TRAP: SHOCKING NEW REPORT SHOWS JUST HOW DEEP DISNEY'S TAX PERKS GO OVER 50 PLUS YEARS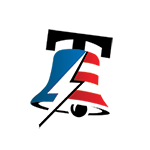 A GOP poll of the race in July showed Malliotakis ahead of Rose by 15 points.
THIS UNLIKLEY BUNCH ARE ON TIME MAGZINE'S 2023 PERSON OF THE YEAR LIST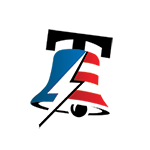 Democrats had been favored to overturn the House seat after the state legislature first added super-blue Park Slope to the Brooklyn part of the 11th District in new maps approved at the beginning of this year.
However, the courts invalidated the so-called "Hochulmander" and the District became much friendlier to Republicans after court-appointed special master Jonathan Cervas redrew the congressional lines.
FUTURE REPERCUSSIONS: RAMASWAMY HAS A LOT TO SAY ABOUT 'INSANE AND PATHOLOGICAL LIAR' GEORGE SANTOS'S EXPULSION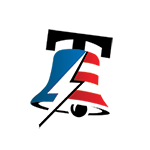 Former President Donald Trump won the new 11th District by nearly eight percentage points over President Joe Biden in the 2020 election, according to an analysis by the CUNY Mapping Service.