A staggering amount of Democratic college students would decline to room with someone who voted for former President Donald Trump in the 2020 election, while college Republicans were far less likely to refuse to room with someone who voted for President Joe Biden, according to a new poll.
The NBC News/Generation Labs' Thursday polled 1,077 sophomore college students on numerous political matters. Among the questions was one that announced that 62% of college Democrats would "probably not" or "definitely not" choose to room with someone who supported the opposing presidential candidate in 2020.
WATCH: SENATOR RUBIO WANTED THIS ON CAMERA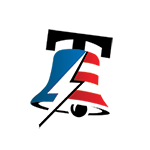 "I could never live with someone who supported a racist, homophobic, xenophobic and sexist person," 18-year-old Siena College student September Mostransky stated, referring to Trump, NBC reported. "I could room with somebody who is Republican. But when it comes down to it, Donald Trump is not the average Republican candidate."
WATCH: A PATRIOT COMES TO PROTEST AND PRO-PALESTINIANS ARE TRYING TO STEAL HIS AMERICAN FLAG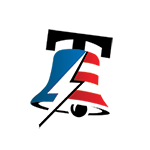 Less than half, 28%, of college Republicans announced they would refuse to room with someone who voted Democrat in the 2020 election. Catholic University student Ethan Strohmetz, a 19-year-old Republican, stated he could easily room with a Biden voter.
READ THE LETTER: HARVARD BILLIONAIRE ALUM SAYS SCHOOL HAS 'LOST ITS WAY' AND SHOULD NOT GIVE IN TO 'RADICAL LEFT-WING' FACULTY MEMBERS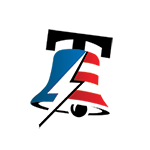 "A person's political views do not affect whether or not I would have a friendship or relationship with them. Many of my friends have vastly different political views than I do, but I do not let that affect our friendship," Strohmetz remarked.
WATCH: CITY OF LOS ANGELES TERMINATED 22 YEAR VETERAN FIREFIGHTER PARAMEDIC OVER HIS CONTROVERSIAL STANCE (VIDEO)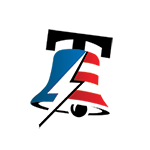 Generation Labs Founder Cyrus Beschloss was shocked by the conclusions. "That's a pretty powerful picture — you have Trump dorms and Biden dorms," he announced. "I don't think I would have seen that when starting college in 2015."
THIS UNLIKLEY BUNCH ARE ON TIME MAGZINE'S 2023 PERSON OF THE YEAR LIST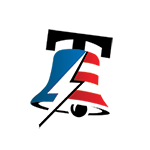 The poll further announced that a vast majority, 73%, of college Democratic voters don't want Biden to run again in 2024. That finding backs up widespread feelings regarding the president among Democratic voters. Last month, a Quinnipiac poll discovered that 54% of Democrats don't want Biden to run for re-election. Nonetheless, 71% of Democrats continued to approve of Biden's job as president, according to the same poll.
SEE GOVERNOR KRISTI NOEM CALL OUT CONGRESS OVER THESE BOLD MOVES BY CHINA ON U.S. SOIL (VIDEO)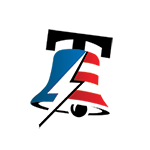 The new low in Quinnipiac's poll also sunk Biden to record lows in polling averages. Biden hit the lowest mark of his presidency, 37.1% in the RealClearPolitics poll of polls, and 37.9% in FiveThirtyEight's aggregate polling data, likewise a new low as of Wednesday. The Quinnipiac poll comes only one day after Biden hit another new low of 38% in a CNN poll. The Quinnipiac poll is also just the latest poll to find Biden's approval in the low 30s: A New York Times/Siena College poll released last week showed Biden's approval at just 33%, while Civiqs' tracking poll has shown Biden's approval at about 30% since June 30.
COMPOUNDING EXISTING HARM: NEW GENDER DYSPHORIA STUDY SHOWS 'SHOCKING' RESULTS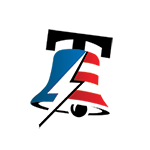 Among college Republicans in the NBC/Generation Labs poll, 57% supported a 2024 Trump bid. The survey was carried out August 12-17, only days after the FBI raided Trump's Mar-a-Lago home in south Florida.