"It's important as we as a society have all the options on the table, including needle exchange, which is only technically legal in Philadelphia and Pittsburgh, and even safe injections sites that are being considered like, say, in Philadelphia," Fetterman announced in the video, discovered by the Republican National Committee.
Fetterman, a radical Democrat running against Republican challenger Dr. Mehmet Oz, further announced he proposed the notion to the Democratic Senatorial Campaign Committee.
"I'll never forget the meeting I had at the DSCC where you evaluated you and your candidacy. And one of the things that I kept talking about was the opioid crisis. And they're just like, 'wait, what are you talking about? Like, you want to legalize heroin?'"
WATCH: SENATOR BLACKBURN HUNTING AFTER EPSTEIN'S FLIGHT LOG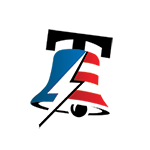 Fetterman thinks it is "important that we as a society" provide government-funded drug dens and further decriminalize drugs "across the board," including meth and heroin.
"I'm pro legalizing marijuana, but I go even further than some of my colleagues because I'm for decriminalizing across the board. I see it as a public health issue, not a criminal issue," Fetterman declared. "I've seen firsthand for the last 14 years the effects it has on families; I've seen people overdosing."
WATCH VIVEK RAMASWAMY TALKING TO FORMER FBI AGENTS ON HIS IOWA CAMPAIGN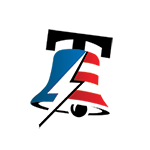 According to NPR, "efforts to open the first 'supervised injection site' in the U.S. for users of heroin, fentanyl and other opiates experienced a setback this week after a federal court ruled that it would violate federal law."
NEW YORK CITY MAYOR ERIC ADAMS' APPROVAL RATINGS HIT RECORD LOW AMID IMMIGRATION CRISIS AND SCANDALS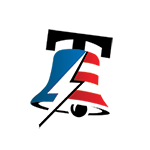 Under President Joe Biden, over 100,000 Americans, an all-time record high, died from drug overdoses in 2021, CDC data shows. The number of overdose deaths grew in 2021 from 2020's roughly 91,000 overdose deaths.
Pennsylvania Second Lady Gisele Fetterman is disappointed in Philadelphia's rejection of the site. She says, "We should be trying everything" to combat the opioid epidemic.
CONGRESSMAN'S FESTIVE TROLL: REP. MIKE COLLINS' CHRISTMAS DISPLAY TAKES AIM AT HUNTER BIDEN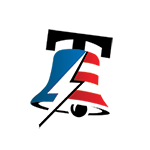 "If it is about trying to save lives, then we should be doing things that we know work," announced Fetterman.
MARICOPA COUNTY REPUBLICANS SEEK REMOVAL OF 'FRAUDULENTLY ELECTED' ARIZONA ATTORNEY GENERAL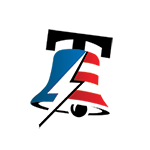 Fetterman notes that Pennsylvania as a whole has seen a decrease in overall deaths related to opioid overdose, yet states the numbers are nonetheless alarming. Allegheny County, for instance, experienced 308 drug overdose deaths in 2019, a significant drop from 737 in 2017, yet 2019 deaths are still higher than the average overdose death rate from 2008-2014, according to OverdoseFreePa.
Part of the opposition to the safe-injection site in Philadelphia, according to residents, was that neighbors weren't given adequate time to assess having the site move into South Philadelphia.