The release of the surveys – from Fox News, New York Times/Siena College, NPR/PBS/Marist, Quinnipiac University, and Marquette Law School – appear to spell trouble right now for the president as he fights for another four years in the White House. But right now is still a long way from Election Day.
But it's not just in the expected battleground states where Trump is losing ground. Fox News polls released Thursday show Biden with a slight edge in Texas and Georgia, two once reliably red states that were not considered up for grabs at the beginning of the 2020 presidential cycle.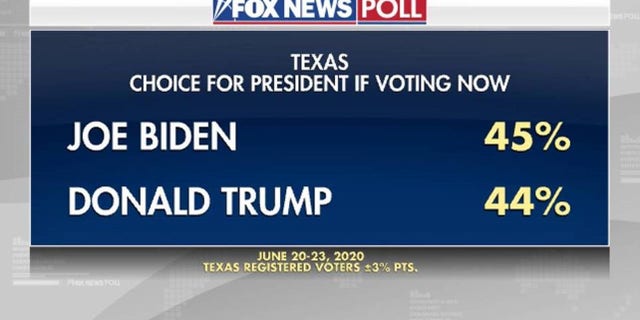 Asked about the new surveys, Trump re-election campaign communications director Tim Murtaugh told reporters on Thursday that "we put no stock in public polls of any kind."
And pointing specifically to the New York Times/Siena national and battleground state polls, Murtaugh argued that the surveys included "an under sampling of Republicans."