The evening was filled with food, entertainment, and a special pre-screening of the upcoming film, Wonka.
During the event, President Biden interacted with a young girl named Catherine, who caught his attention with her distinctive ears. "I love your ears," he expressed from a distance before approaching her. "I love 'em; they're really cool!" The President further complimented Catherine on her name, which he shared was also his mother's. Mistaking her age, he asked, "How old are you, 17?" only to be corrected by the six-year-old.
November 21, 2023
The President, addressing the packed auditorium at Naval Support Activity Hampton Roads, expressed his fondness for children. "I like kids better than people," he admitted. He also expressed his regret for not being able to stay and watch the pre-screened film, Wonka, with the attendees.
WATCH: SENATOR BLACKBURN HUNTING AFTER EPSTEIN'S FLIGHT LOG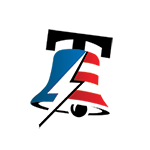 Despite not being able to join the movie screening, the President and the First Lady actively participated in serving dinner. As reported by the Associated Press, the couple helped serve mashed potatoes and sweet potato casserole, engaging in conversations with the attendees as they moved along the buffet line.
WATCH VIVEK RAMASWAMY TALKING TO FORMER FBI AGENTS ON HIS IOWA CAMPAIGN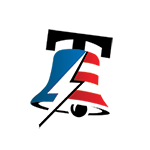 November 21, 2023
President Biden took the opportunity to express his deep appreciation for the service members from the USS Dwight Eisenhower and USS Gerald R Ford. "You literally are the backbone, the spine, the spine of this nation," he declared. He emphasized that only a small fraction, "Only 1 percent of you," are responsible for protecting the vast majority of the population.
NEW YORK CITY MAYOR ERIC ADAMS' APPROVAL RATINGS HIT RECORD LOW AMID IMMIGRATION CRISIS AND SCANDALS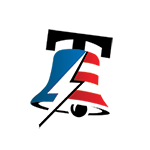 The President also acknowledged the crucial role of the family members in the operation. "I mean from the bottom of my heart, family members, you are the heart of this operation," he said. He lightened the mood by inviting those who didn't care for dressing to still approach him, saying, "If you don't like dressing, just come up and pretend you do and say hi to me."