Chauvin was sentenced to 22.5 years in prison for second-degree unintentional murder, third-degree murder, and second-degree manslaughter. His appeal alleged that his right to a fair trial was violated.
The case gained national attention and sparked protests across the country after a video circulated online showing Chauvin kneeling on Floyd's neck for over nine minutes. Chauvin's request to change the trial venue was denied by the trial court, despite his lawyers arguing that pretrial publicity had tainted the jury pool. The defense claimed that media coverage prior to the trial had "relentlessly demonized Mr. Chauvin."
In their petition, Chauvin's lawyers highlighted the challenges faced by trial courts in ensuring an impartial jury in high-profile cases. They argued that the jurors in this case had a vested interest in finding Chauvin guilty to prevent further rioting in their community and protect themselves and their families from potential harm.
WATCH: SENATOR BLACKBURN HUNTING AFTER EPSTEIN'S FLIGHT LOG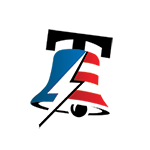 November 21, 2023
The Minnesota Court of Appeals had previously upheld Chauvin's conviction in April, according to CBS News. With the Supreme Court's decision not to hear the appeal, Chauvin's conviction stands, and he will continue to serve his prison sentence.
WATCH VIVEK RAMASWAMY TALKING TO FORMER FBI AGENTS ON HIS IOWA CAMPAIGN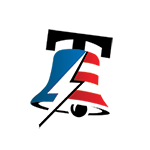 The case of Derek Chauvin and the murder of George Floyd has been a pivotal moment in the ongoing national conversation about police brutality and racial injustice. The Supreme Court's refusal to hear the appeal further solidifies the legal consequences for Chauvin's actions and sends a message about accountability in cases involving law enforcement.