The President, who turned 81 on Monday, attempted to make a joke about the turkeys Liberty and Bell, who were being spared from Thanksgiving tables. However, he stumbled over his words and ended up confusing the two pop icons.
Speaking about the turkeys, Biden began by acknowledging the tough competition they faced. "Just to get here, Liberty and Bell had to beat some tough odds — the competition," he said. But then he struggled to deliver the punchline, saying, "They had to work hard, to show patience, and be willing to travel over 1,000 miles. You could say, even, this is harder than getting a ticket to the Renaissance tour or, or, or Britney's tour."
Biden then added, "She's down in, it's kinda warm in Brazil right now," mistakenly referring to Taylor Swift, who is currently in Brazil and had to delay a concert in Rio de Janeiro due to extreme heat.
WATCH: SENATOR BLACKBURN HUNTING AFTER EPSTEIN'S FLIGHT LOG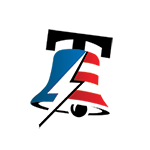 November 21, 2023
It's worth noting that Britney Spears, not Taylor Swift, was the leading female American pop star earlier in Biden's political career. Spears, who is 41 years old, currently has a residency in Las Vegas. Her debut album "...Baby One More Time" was released in 1999, when Biden was a senator.
WATCH VIVEK RAMASWAMY TALKING TO FORMER FBI AGENTS ON HIS IOWA CAMPAIGN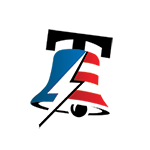 This mix-up comes at a time when a majority of voters have expressed concerns about Biden's age and his tendency to misspeak and share inaccurate recollections. As he seeks a second term in next year's election, critics argue that the President, who would be 86 if he completes a full second term, is too old for office.