Specifically, she has voiced concern over the significant budget cuts in New York City and criticized the Biden administration.
Cardi B, whose real name is Belcalis Marlenis Almanzar, used her online platform to express her frustration over the substantial budget reduction in New York, which is set to impact schools, public libraries, and the police department.
November 20, 2023
"I am extremely angry right now. I need you all to listen because I am about to express my thoughts," Cardi B stated during her Instagram live, urging her followers to share her video. "If anything happens to me, it's because I am speaking the truth. So, God forbid something happens to me or my family because I am being targeted for speaking the truth."
WATCH: SENATOR BLACKBURN HUNTING AFTER EPSTEIN'S FLIGHT LOG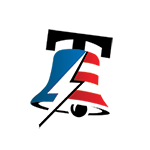 The rapper highlighted the potential negative consequences of these budget cuts, such as reduced sanitation leading to increased rat infestations, which she attributes to the failed policies of Democrat Eric Adams and Joe Biden.
"In New York, there is a $120 million budget cut that's going to affect schools, public libraries, and the police department. And a $5 million budget cut in sanitation. We are going to be overrun by rats," she warned.
WATCH VIVEK RAMASWAMY TALKING TO FORMER FBI AGENTS ON HIS IOWA CAMPAIGN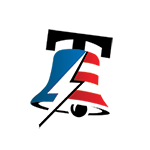 These budget cuts come in the wake of tens of thousands of illegal immigrants flooding New York City over the past year, a situation Cardi B attributes to Biden's open borders policies.
The New York Post reported, "Since last spring, over 72,000 people have flooded into Gotham with over 45,000 currently living in 160 taxpayer-funded emergency shelters and hotels."
NEW YORK CITY MAYOR ERIC ADAMS' APPROVAL RATINGS HIT RECORD LOW AMID IMMIGRATION CRISIS AND SCANDALS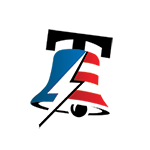 Mayor Adams acknowledged the city's challenging fiscal situation, stating, "To balance the budget as the law requires, every city agency dug into their own budget to find savings, with minimal disruption to services. And while we pulled it off this time, make no mistake: Migrant costs are going up, tax revenue growth is slowing, and COVID stimulus funding is drying up. No city should be left to handle a national humanitarian crisis largely on its own, and without the significant and timely support we need from Washington, D.C., today's budget will be only the beginning."
CONGRESSMAN'S FESTIVE TROLL: REP. MIKE COLLINS' CHRISTMAS DISPLAY TAKES AIM AT HUNTER BIDEN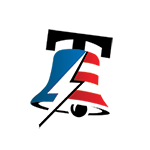 Cardi B, known for her leftist views, expressed disillusionment with the political leadership, including Joe Biden, whom she had previously supported. "I'm not endorsing any presidential candidates anymore. How can there be a hundred million dollar budget cut for essential services like schools, libraries, police safety, and sanitation in New York City."
MARICOPA COUNTY REPUBLICANS SEEK REMOVAL OF 'FRAUDULENTLY ELECTED' ARIZONA ATTORNEY GENERAL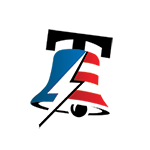 The rapper criticized the Biden administration's spending priorities, contrasting domestic budget cuts due to the influx of illegal immigrants with the funding of military operations in Israel and Ukraine.
"Joe Biden's talking about like, 'Yeah, we could fund two wars.' Talking about we don't have it, but we do. Like, we're the greatest nation. No, we're not. We're going through some tough times right now. Like, say it! We really are in a bad place right now."
BIDEN ADMINISTRATION UNVEILS BOLD PLAN TO SEIZE PHARMA PATENTS IN BID TO TACKLE THIS PRESSING ISSUE...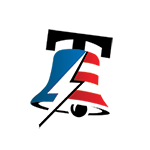 "New York is dirty, and it is going to get even dirtier with the budget cut. And, yeah, we're talking about we could fund two wars. That's like someone pretending to have the money to support two lifestyles, but you really don't."
"No, we cannot fund these wars. We can't. Like, y'all are doing budget cuts on the biggest city in the United States. This situation is getting out of hand. They don't want to say the word, but we're going through a recession right now. We really, really are. And Mayor Eric said it there is a budget cut going on in New York. And little by little, it's going to affect your states. This is crazy."
ANTI-SEMITIC, PRO-HAMAS OHIO PROFESSOR FINALLY SUSPENDED, BUT NOT FOR WHAT YOU THINK....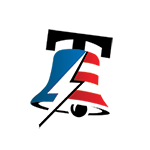 Last year, Cardi B sparked a conversation on social media when she tweeted about a possible economic recession, questioning when experts were going to announce it was already underway.
"When do you think they are going to announce that we are going into a recession?" she asked.
WATCH: COLORADO SUPREME COURT GRAPPLES WITH FATE OF 2024 GOP FRONTRUNNER TRUMP WITH THIS MOVE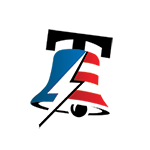 In 2020, Cardi B advocated for black people to vote for Joe Biden. During an interview with Biden as part of her Elle Magazine cover shoot, she demanded "free" Medicare and college tuition while telling Biden to ease up on the taxes. The interview had to be heavily edited due to Biden's cognitive decline, to make him sound coherent.