She expressed her fears that he would "fall in love with someone his age" after moving schools. "My head was in a mess," she confessed, as reported by the Daily Telegraph. "For me, such a young boy was crippling."
"Emmanuel had to leave for Paris," Macron disclosed. "I told myself that he would fall in love with someone his [own] age. It didn't happen."
The couple's significant age gap - Brigitte being 70 and Emmanuel 45 - has consistently been a topic of discussion. In a 2017 interview with Elle France, Macron addressed this issue, stating "there are times in your life where you need to make vital choices."
WATCH: SENATOR BLACKBURN HUNTING AFTER EPSTEIN'S FLIGHT LOG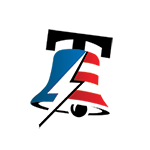 "We have breakfast together, me and my wrinkles, him with his youth, but it's like that," Macron told Elle. "If I did not make that choice, I would have missed out on my life. I had a lot of happiness with my children and, at the same time, felt I had to live 'this love' as Prevert used to say, to be fully happy."
WATCH VIVEK RAMASWAMY TALKING TO FORMER FBI AGENTS ON HIS IOWA CAMPAIGN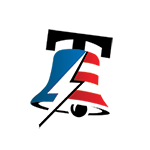 November 20, 2023
The couple's relationship began when Brigitte was teaching drama at the Catholic Providence school in Amiens, where Emmanuel was a classmate of her daughter. The age difference, however, caused a scandal when it was revealed that the then-40-year-old teacher was in a relationship with her 15-year-old student, Emmanuel.
NEW YORK CITY MAYOR ERIC ADAMS' APPROVAL RATINGS HIT RECORD LOW AMID IMMIGRATION CRISIS AND SCANDALS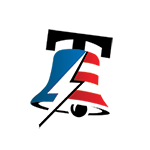 The French age of consent is 15, which was not enforced except in cases of sexual violence until the country passed the age into law, as reported by Politico's European outlet.
Emmanuel's parents decided to send him to a boarding school in Paris, but this did not deter him from continuing his relationship with Brigitte. After Emmanuel's departure, Brigitte stopped teaching drama and started teaching Latin classes. She was married but had been estranged from her husband for years. She divorced him shortly before marrying Emmanuel.
CONGRESSMAN'S FESTIVE TROLL: REP. MIKE COLLINS' CHRISTMAS DISPLAY TAKES AIM AT HUNTER BIDEN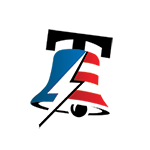 Brigitte also expressed concerns about how her relationship with Emmanuel would impact her children, who were the same age as him. She waited a decade before deciding to marry Emmanuel, to ensure that their marriage would not deeply upset her family.
MARICOPA COUNTY REPUBLICANS SEEK REMOVAL OF 'FRAUDULENTLY ELECTED' ARIZONA ATTORNEY GENERAL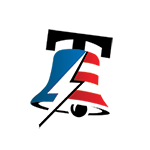 "I took time so I would not wreck their lives," Brigitte told Match. "That lasted 10 years, the time to put them on the rails. You can imagine what they were hearing. But I didn't want to miss out on my life."
When the couple married in 2007, Emmanuel, then 29, thanked his three stepchildren for accepting their "not-quite-normal couple." Emmanuel was elected as the President of France at the age of 39, making him the youngest-ever President for the country and roughly the same age his wife was when they met, according to The Independent.