McCarthy made this revelation during an interview on 'Sunday Morning Futures.' He emphasized that this effort is aimed at holding the U.S. government accountable. The new House Speaker, Mike Johnson, is leading the charge in pursuing this course of action.
McCarthy highlighted that the American public is largely unaware of President Biden's alleged lies and his involvement in questionable business dealings, including receiving money from China. McCarthy pointed out that when President Biden visited Cafe Milano, his son was gifted a new Porsche, and $3 million was sent to him.
WATCH: SENATOR BLACKBURN HUNTING AFTER EPSTEIN'S FLIGHT LOG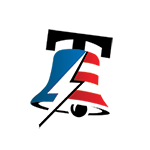 McCarthy stressed that the Republican Party has diligently followed the facts and evidence, uncovering new information each day. He further stated that the investigation has now reached a critical juncture, with subpoenas being issued to obtain bank statements. McCarthy revealed that the investigation has uncovered previously unknown shell companies, which he deems significant.
The pursuit of an impeachment inquiry against President Biden signifies the Republican Party's commitment to ensuring transparency and accountability within the U.S. government.