The video, which surfaced in August, prompted Casgraux to take steps to "reclaim her sexuality."
In a conversation with the New York Post, Casgraux admitted her initial reaction to the video leak was one of panic. "I was like, 'Who did this?'" she confessed. She described a frantic effort to identify the source of the leak, reaching out to numerous individuals from her past.
Casgraux disclosed that during her 20s and 30s, she earned $500 per hour as a dominatrix in a BDSM dungeon. She expressed resentment towards the unidentified individual who posted the video, viewing it as an attempt to shame her. "To shame me for something that helped create the life that I have today where I have opportunity … made me really mad," she told the Post. "Because it felt like an attack on women, not just an attack on me."
WATCH: SENATOR BLACKBURN HUNTING AFTER EPSTEIN'S FLIGHT LOG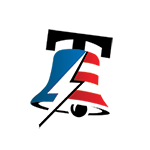 In response to the video leak, Casgraux established a Playboy profile to sell images of herself for $150 each, a move she saw as a means to bolster her campaign. "Once [the video] came out and I got the Playboy page, I was like, 'Oh my God, I feel like I can just be me.'" She said. "I could say the things that I wanna say, and I can be funny and be tongue and cheek with things, and reclaim my sexuality."
WATCH VIVEK RAMASWAMY TALKING TO FORMER FBI AGENTS ON HIS IOWA CAMPAIGN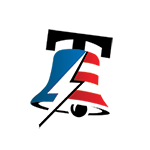 November 20, 2023
In a candid Instagram post, Casgraux expressed her dissatisfaction with the current political landscape. She thanked Playboy and stated, "Let me respectfully clarify something: I would much rather surround myself with sex workers than with individuals who claim to be Christians or patriotic but exude nothing but hypocrisy."
NEW YORK CITY MAYOR ERIC ADAMS' APPROVAL RATINGS HIT RECORD LOW AMID IMMIGRATION CRISIS AND SCANDALS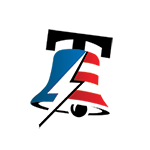 She further added, "AND I would rather be called a wh*re than be associated with war criminals and genociders."
Casgraux also criticized her own party, stating, "The current administration has lost touch with the needs and aspirations of the American people, and it has failed not only our nation but also the world." She continued, "I am deeply disappointed in the Democratic Party, which claims to be the 'Party for the people.' Yet, they have become nothing more than a disguised war machine, prioritizing their own interests over those of the people."
CONGRESSMAN'S FESTIVE TROLL: REP. MIKE COLLINS' CHRISTMAS DISPLAY TAKES AIM AT HUNTER BIDEN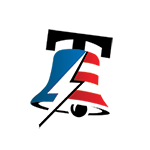 She concluded with a pointed critique of President Joe Biden, stating, "They continue to deceive Americans into believing that having a leader like Joe Biden is somehow in the best interest of the country. It's time to stop lying to the American people—they deserve better."
Casgraux, who describes herself on LinkedIn as an "international businesswoman, single mother, and human rights activist," is challenging incumbent Democrat Suzanne Bonamici for Oregon's 1st congressional district seat.