Despite the formal occasion, Trump donned his signature suit and tie, exuding his characteristic style and presence.
During the event, several Border Patrol agents took the opportunity to snap selfies with the former president, capturing a memorable moment with the esteemed leader. This gesture highlights the admiration and respect that many law enforcement officials hold for Trump.
As previously reported, Trump's visit to Texas also includes serving Thanksgiving meals to National Guard troops and other law enforcement officers stationed on the border. Joining him in this endeavor are Governor Greg Abbott and other prominent Republicans in the state, demonstrating a united front in addressing the pressing issues at the border.
WATCH: SENATOR BLACKBURN HUNTING AFTER EPSTEIN'S FLIGHT LOG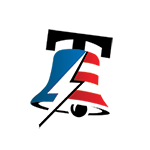 The situation at the United States-Mexico border remains a cause for concern. Under the current administration, illegal aliens, cartel members, human smugglers, and even terrorists have gained operational control of this critical region. The recent incident of a large group of illegal aliens crossing the Rio Grande into Eagle Pass, Texas, serves as a stark reminder of the ongoing challenges faced by border security.
WATCH VIVEK RAMASWAMY TALKING TO FORMER FBI AGENTS ON HIS IOWA CAMPAIGN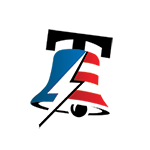 November 20, 2023
Since Joe Biden assumed office in January 2021, more than 10 million illegal aliens have crossed the US border, exacerbating the already complex issue. The need for effective border control and immigration policies has become increasingly urgent, as the safety and security of the nation hang in the balance.
President Trump's presence and involvement in serving Thanksgiving dinner to Border Patrol agents and other law enforcement officials sends a powerful message of support and appreciation.